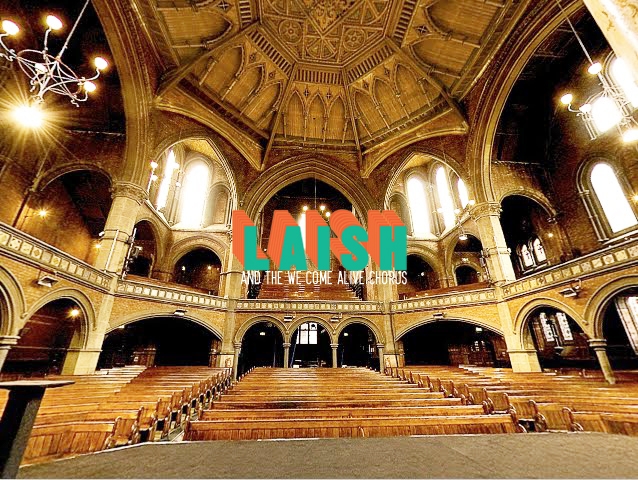 Danny Green is the brains behind Laish an occasional blogger for FFS…
Dear FFS readers,
I want to share something with you. I have been invited to perform at The Union Chapel this Sunday March 7th at midday.
As a musician, I am always looking for exciting stages to perform on. It doesn't get more giddy than a beautiful, ancient gothic church with a long natural reverb while the sun streams through the stained glass and lights up the smiling faces.
I have been to this venue many times and watched countless musicians neglecting to acknowledge the fact that they are playing in The Union Chapel, not say, a pub, or their mum's bakery. What I have learned is that acoustic instruments and voices work amazingly well. Drums, synths, electric guitars and lycra don't really.
With this in mind, I will be performing a 30 minute set on acoustic guitar joined by Tom Chadd on piano, and a lovingly assembled choir called The We Come Alive Chorus made up of members of some FFS favourites, Sons of Noel and Adrian, The Mariner's Children, Scarlet Starlings and Kristin McClement who will be singing with me. I am already nervous and excited just thinking about it. I nearly overdid my eggs this morning.
It's also my birthday and I really like high fives. So come join in and be a part of this rare event. They only ask for £3.50 on the way in. See you there?
Danny
Laishmusic.com