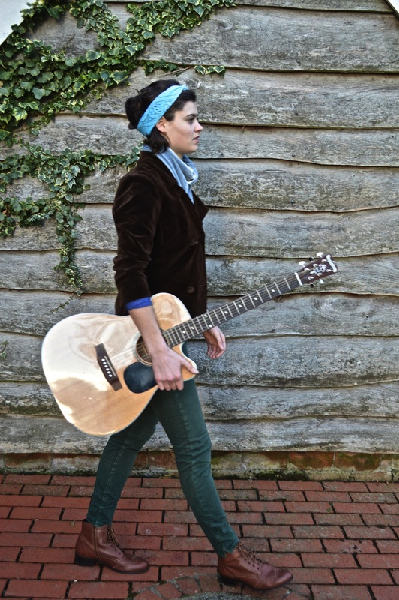 How would you describe your music?
I write songs on piano and guitar.  It's a mixture of folk and pop – generally quite mellow with catchy melodies and personal lyrics.
When did you first realise that music was for you? What does it mean to you?
I started writing my own songs when I was 17 and I realised that I wanted to do music as a career when I was 19 or 20 – I didn't have an epiphany about it, it just gradually dawned on me. It's an obsession and a need – something I can't switch off.  It's also cathartic and extremely satisfying.
What's the worst thing about being a musician?
It's very difficult to switch off and take time out as there's always something you can be doing, but then again it's not really work and I love it, so I can't complain.
What do you write about and what inspires you?
Love, friends, family, places I've been, people who've done amazing things, changing times.
If you could invite three music artists round for dinner, alive or dead, who would they be and why?
James Taylor and Eva Cassidy, because they have been hugely inspirational to me and influenced the way that I write songs, and Freddie Mercury because he's such an incredible one-off.
If you could have written one song, which would it be and why?
'Fields of Gold' because it seems to resonate with so many people of all ages.  It's timeless.
What are your ambitions for your music?
To keep progressing, writing better songs, playing bigger venues and getting my music out there to as many people as possible. I'd love to sell out the Royal Albert Hall in a few years time.
Finally, we're always looking to expand our musical horizons. Do you have any recommendations of bands or artists we should be looking out for?
Ben Maggs, a singer-songwriter from Cirencester.  He supported me at a gig last summer and I thought he was fantastic.
Check out Hattie's extensive gig schedule here!
 Red and Gold is out on the 6th April.