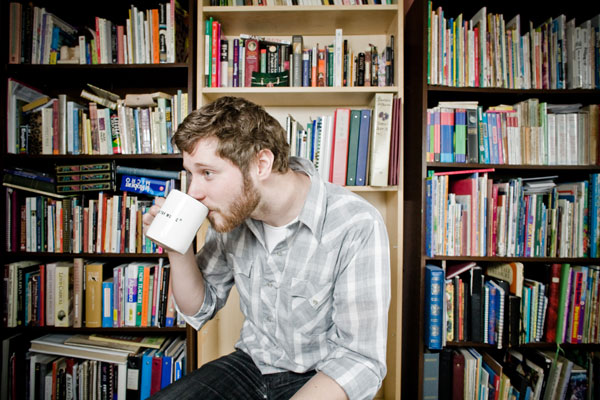 Two of FFS's writers Jonathan Wilson and Robbie Hayward present Super Strings Theory, a radio show on UCL's student radio station Rare FM.  The pair have  brill taste in music and their blog is well worth a look.
As well as the radio shows (which you can listen to live on the website, Saturdays 2pm-4pm) the lads organise sessions and have had Dan Mangan, Hey Rosetta! and Gideon Conn gracing the Rare FM camera lenses so far.
Here's Dan Mangan (FFS's current voice crush) performing Tina's Glorious Comeback from his album Nice Nice Very Nice (read our review).
You can see the other songs Dan Mangan played here. Also check out the Gideon Conn and Hey Rosetta! sessions.