If you've got any budget left from reading parts one and two of the shopping guide, we can help you find a few more ways to spend it in part three.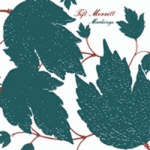 Tift Merritt – Markings | Merritt revisits the title track of her 2012 album Travelling Alone, offering up an acoustic version along with three previously unreleased tracks. But what will really get you drooling is the silk-screened cover, handmade in North Carolina. And the red 12″ record isn't bad, either.
–
–
–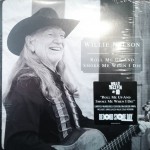 Willie Nelson – Roll Me Up & Smoke Me When I Die | Talking of unlikely pairings, who saw Willie Nelson and Snoop Dog coming? Together, I mean. Along with Jamey Johnson and Kris Kristofferson. Well, actually, the one thing Willie has proven over the years is that nothing should be ruled out. Either way, the single from his Heroes LP makes a fresh appearance on a green 7″.
–
–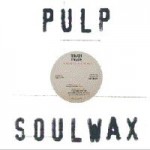 Pulp – After You | The track first given away to fans and then given a digital release earlier this year makes its first physical appearance for RSD. Originally written in 2001, it was re-recorded by the band last year with a little help by LCD Soundsystem, gets a Soulwax remix (below) for this release, and anyone with a series Jarvis Cocker collection is going to need it. There are 2000 of them to go at…
–
–
–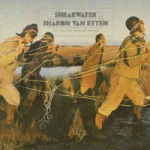 Shearwater/Sharon Van Etten – Stop Draggin' My Heart Around | While out on tour together, Shearwater and Sharon Van Etten got to jamming around together and then recorded a cover of 'Stop Draggin' My Heart Around', a 1981 duet by Stevie Nicks and Tom Petty. Here is your chance to own it, backed by the original 'A Wake For The Minotaur'. Limited to 275 copies.
–
–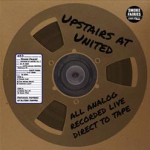 Smoke Fairies – Upstairs At United | The second of the two Upstairs at United releases this RSD sees FFS favourites Smoke Fairies record five tracks with a little help from members of Blitzen Trapper. Winner.
–
–
–
–
–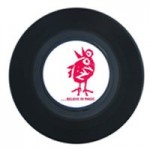 Stealing Sheep – A Real Clown/Do As You Will | Stealing Sheep, fresh from the release of debut album Into The Diamond, have recorded two brand new tracks for RSD and put them on a 7″ limited to 300.
–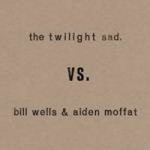 Twilight Sad/Bill Wells & Aidan Moffat – Split 7″ | Bill & Aidan cover 'Alphabet', from No One Can Ever Know by The Twilight Sad, and The Twilight Sad cover 'Keep Me In Your Heart', from Everything's Getting Older. Limited to 500 copies.
–
–
–
–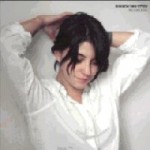 Sharon Van Etten – We Are Fine | In addition to her collaboration with Shearwater, Sharon is putting out the third single from her album Tramp, which feature's Beirut's Zach Condon helping on vocals. Limited to 300 copies for the UK and Eire.
–
–
Read the rest of the For Folk's Sake Shopping Guide for Record Store Day 2013
The For Folk's Sake Guide to Record Store Day 2013 part 1: Admiral Fallow, Townes Van Zandt, The Band, Billy Bragg, Jeff Buckley, Leonard Cohen, Nick Cave, Dark Dark Dark, Nick Drake, Dry the River
The For Folk's Sake Guide to Record Store Day 2013 part 2: Bob Dylan, Frightened Rabbit, Grizzly Bear, Darren Hayman, Jesca Hoop, I Am Kloot, Junip, The Leisure Soceity, Willy Mason, Brendan Benson