Our favourite Australian songstress Emily Barker is on the road as part of the revival tour. It's a five week European jaunt with a slew of other artists, full of collaboration, covers and singalongs.
Emily's agreed to blog about the experience of the tour for FFS and here's her first installment – an introduction to the Revival tour…
I was thrilled to be invited to be a part of The Revival Tour, having heard a lot about it from my friend and collaborator Frank Turner.
For those of you who are unfamiliar with the concept of this unique way of touring, let me explain it now…
Conceived by Chuck Ragan and his wife Jill and inspired by the old ways of sharing music, the idea was to revive grass-roots style, hootenanny folk showcases where there is no hierarchy between the different players and songwriters and the experience is very much collaborative.
So let me now introduce to you the different songwriters on the UK/European 2012 Revival Tour- each week I'll be focussing in more detail on each songwriter but for now just a brief intro with a few words to describe each.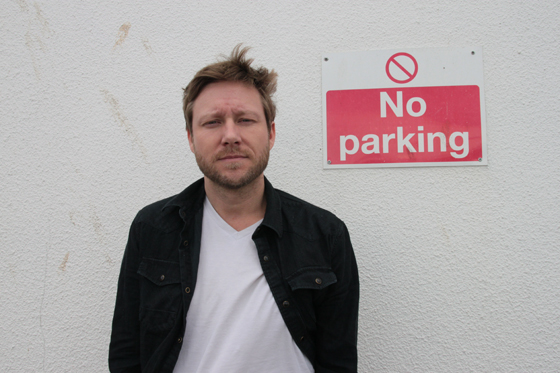 Cory Branan- born in Southaven, Mississippi now living in Nashville, Tennessee.
A few words: foot-stomping, southern, story-slinging rattlesnake.
Jay Malinowski- born in Montreal, Quebec now living in Vancouver, BC.
A few words: smokey-voiced, bitter-edged balladeer accompanied by string trio The Dead Coast aka The End Tree.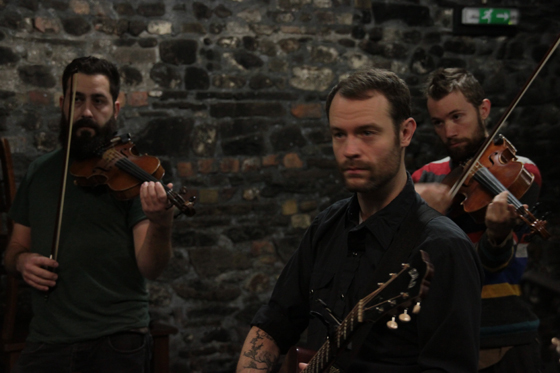 Rocky Votolato- born in Dallas, Texas now living in Seattle, Washington.
A few words: organic tales of life and love, Beatles-esque melodies with an edge.
Chuck Ragan- born in Texas now living in Grass Valley, California.
A few words: steam train american folk, whiskey drinking songs from a heart the size of Texas. Accompanied by Joe Ginsberg on double bass and Jon Gaunt on fiddle. A force like you've never experienced!
So the way a Revival Tour show works is like this…
All 5 singer-songwriters plus Jon and Joe start the night on stage together. Each songwriter performs one of their own songs and everyone else on stage accompanies. The show closes/bookends in this way too. So that meant that before the first show in Cardiff last week we all had to have 10 songs in total ready to go. Quite a challenge! Especially given we all only met the evening before the tour kicked off. Here are some snaps from us madly rehearsing at the venue on the first day of tour…
So after the first collaborative set, Cory stays on stage and at various points is joined by Chuck or Joe or myself. I sing the last song of Cory's set with him: "A girl named go", then I begin mine. At various points I'm joined by any number of the other musicians. And this is how it rolls for the rest of the night, each singer-songwriter doing their own set and being joined by others with no gaps in between the sets. Eventually we come full circle and all end on stage together doing a final 5 songs. So an intense and wildly unique evening full of adrenalin, surprises and a whole lot of fun!
Check back next week when I focus on Cory Branan in detail and share some more Revival Tour stories with you.
Thanks for reading,
Emily Barker
Check out the bands on the revival tour here:
UK fans can catch the tour at these dates…
12 NOV UK Portsmouth, Wedgewood Rooms
13 NOV UK Oxford, Academy 2
14 NOV UK Manchester, Club Academy
15 NOV UK Nottingham, Rescue Rooms
16 NOV UK Birmingham, Other Room
17 NOV UK Glasgow, Garage
18 NOV UK Newcastle, Northumbria University
19 NOV UK Bristol, Thekla
20 NOV UK Leeds, University Union