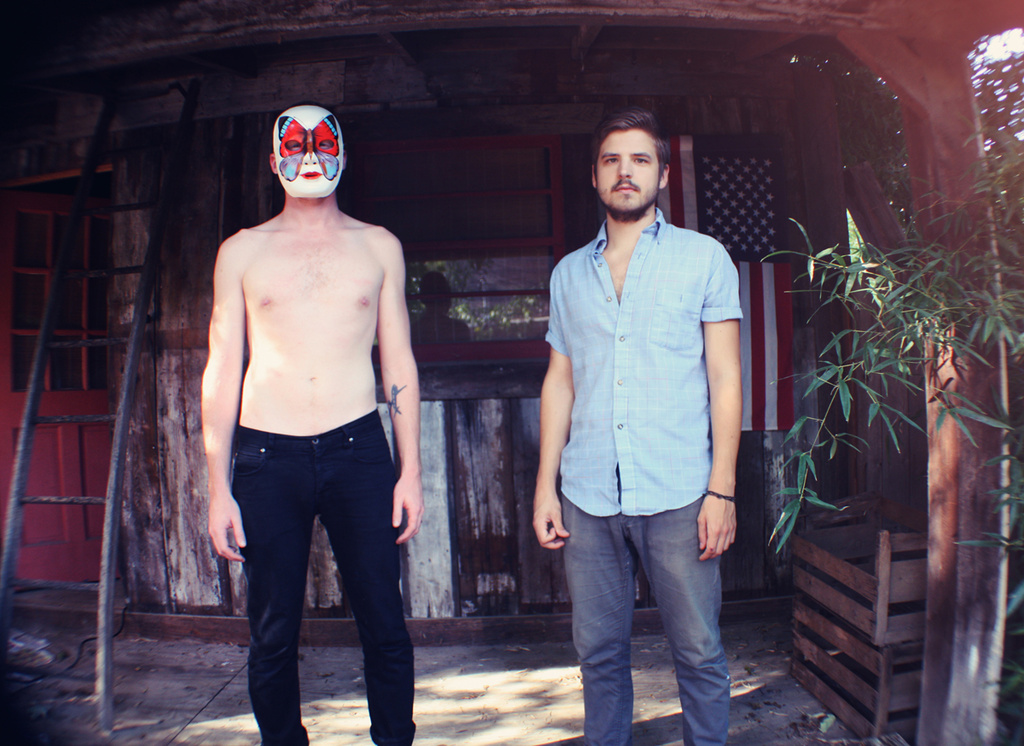 I've been listening to this obsessively since I stumbled across it. The record is from Nashville-via-Wisconsin band Foreign Fields, formerly known as Flights.
Eric Hillman and Brian Holl are the brains behind Foreign Fields. They describe their music as electronic folk and their first album Anywhere But Where I Am is available now. It's wintery and wistful with gorgeous music-box piano and whispered harmonies – and some of the best new music I've heard in a long while.
The band are on tour supporting Counting Crows this summer.
For more on Foreign Fields, see their bandcamp, facebook and tumblr.
They have also recorded a Daytrotter session.