Most every music fan has one of their own, but as we each get ready to head out and join the queues tomorrow, FFS writers profile a handful of our favourite shops.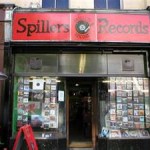 Spillers Records, Cardiff
If you're looking for authenticity or a little dyed in the wool historical heft, search no more. Spillers, which lays claim to being the oldest record shop in the world, opened its doors in 1894 as a purveyor of phonographs and later instruments and recorded music. The shop was shifted a few paces down the street from Queen's Arcade to The Hayes in the late 1940s, where it remains a gem among the indie world. It's far from cavernous but the selection on offer – in vinyl and CD – is delightfully discerning. It also has a glass cabinet showcasing some of the rarer or pricier goods – something I stared longingly into for an indecent period as I assessed the Screamadelica box-set.
http://www.spillersrecords.co.uk/
Rise, Bristol
Independent record shops can be so intimidatingly cool that you're scared to ask for anything at the counter, for fear of incurring the withering disdain of the staff. Rise is the complete opposite of that – the anti-snob record store. There's a great range of vinyl, CDs, DVDs and books, the walls of the staircase are plastered with gig posters, and the staff really don't seem to mind you spending idle hours browsing. Best of all are the free gigs upstairs – you could wander in to buy the latest from Laura Marling or The Leisure Society, only to find them playing live. For those not based in Bristol (like me now, sob), they have an excellent website.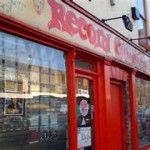 Record Collector, Sheffield
Being brought up in a place that was sorely lacking in a good indie record store, I spent most of my formative time and money in the major chains. Our Price, Virgin, HMV…you know the drill. Then I went to uni in Sheffield and had this peach of a place on my doorstep. Hello second-hand records and a dizzying diversity of choice, goodbye student loan. There's no cherry-picking or snobbery here: every genre is available and often at a sorely tempting price. I also saw Billy Bragg play an unfeasibly intimate instore here in 2001…you can't get memories like that on the high-street.
(Sadly, Record Collector does not have a website. Find them on Fulwood Road, Broomhill, Sheffield)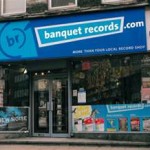 Banquet Records, Kingston Upon Thames
There is a child-like enthusiasm that the staff at Banquet Records bring with them to work every day. And it is infectious. Their Kingston store might not be the biggest, but it is meticulously stocked by a merry band who clearly care about each and every record in the building. And the fun doesn't just stop with the shop – they host frequent gigs in the shop and beyond, release records themselves, host a not-to-be-missed Advent Calendar on their website each year, and produce their ever-entertaining Record Store Day mini-movie.
http://www.banquetrecords.com/
People Independent Music, Guildford
People Independent Music is a fairly recent addition to Guildford's cobbled streets but its presence has been warmly embraced by the local community. With the exception of collector's store Ben's, the town has lacked a good indie store and its established itself by being a friendly and inviting place to go away from the hustle and bustle of the high street. In the last year they've even branched out to gig-promoting: Sam Amidon, Summer Camp and Richmond Fontaine have all performed to packed audiences. Put simply, it's a gem of a shop that has added to the local scene in spades.
http://www.people-independent-music.co.uk/
Jumbo Records, Leeds
Having recently moved away from Yorkshire, there are certain things I miss. Chief among them (discounting, y'know, family) is Jumbo Records. This Leeds institution cemented its place in local hearts during the late 70s, and there's still something of the punk spirit about it. Their collection of local music is unsurpassed and their trademark t-shirts are as famous as their records. But mostly, they're just really nice people.
http://www.jumborecords.co.uk/index.asp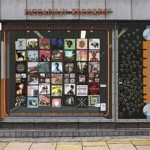 Piccadilly Records, Manchester
Living out in the sticks, I don't really have a local record shop. But if we can ignore the 77 miles that separate me from Piccadilly Records, I'd consider this Manchester institution to be it. Pushing open their heavy glass door and walking up the couple of steps into the shop, my eyes light up every time as racks and racks of vinyl fill the walls and CDs stretch into the distance down the centre. I imagine I know almost everything in those racks, having thumbed them 100s of times, but I still feel a moment's flash as I try to figure out where to start. And any day I can't find a reason to be in Manchester, I'll be on their website, planning my next visit.
http://www.piccadillyrecords.com/
Words: Max Raymond, Natalie Roberts, Rory Dollard, Ali Mason & Ian Parker