With over 400 special releases planned, this year's will easily be the biggest Record Store Day to date. We can't imagine such a huge array of vinyl will leave anyone short of ideas, but you might just be overwhelmed by it all, so – without wishing to give away our entire shopping lists – FFS has trawled the lists to pick out some of our favourites.
Olafur Arnaulds & Nils Frahm – Stare EP | Our favourite icelandic folkster teamed up with label mate Nils Frahm to record the Stare EP as a surprise for Erased Tapes boss Robert Raths, who subsequently gets to share the results with us all on this limited 7″. You can hear 'a2' here.
Beach House – Lazuli | The first taste of new album Bloom comes in the form of this single, released on limited blue 7″.
Andrew Bird – The Crown Salesman | Jeremy Ylvisaker and Michael Lewis, when not playing in Andrew Bird's band, are members of Alpha Consumer and after finishing work on his latest LP Break It Yourself, Bird took on a cover of their song 'The Crown Salesman'.
Bonnie Prince Billy – Hummingbird | This 10″ featuring covers of Leon Russell's 'Hummingbird', Merle Haggard's 'Because of Your Eyes' and the traditional 'Tribulations'.
Bowerbirds – Into The Yard | You'll need to get out of bed early if you want this 7″ of the second single from The Clearing, with only 50 copies in the UK and Eire.
Billy Bragg & Wilco – Mermaid Avenue | Just ahead of its full release, special early copies of the Mermaid Avenue box set will be available, featuring remastered volumes I & II, as well as a further 17 unreleased songs and a documentary video.
Kate Bush – Lake Tahoe | This cut from 50 Words for Snow gets a makeover on a beautiful 10″ picture disc. Limited to 950 copies.
Carolina Chocolate Drops – You'll Be Illin' | The Carolina Chocolate Drops bring their old-time string band stylings to the unusual territory of Run DMCs 'You'll Be Illin", with the original on the reverse side of this coke bottle green 7″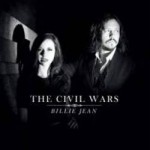 The Civil Wars – Billie Jean/Sour Times | The Nashville pairing have made their covers of Michael Jackson's 'Billie Jean' and Portishead's 'Sour Times' a live staple over the past couple of years, and now they've committed them properly to record. You can watch them perform 'Billie Jean' on Jools below, and click here for the Sour Times video.
Cold Specks – Dancing Coins EP | Ahead of her debut album I Predict A Graceful Explosion, due May 21, Cold Specks releases an RSD exclusive EP, featuring album track 'Holland' and three others. Limited to 350.
Dry The River – New Ceremony | New single from debut album Shallow Bed gets a released on limited gatefold 7″.
Bob Dylan – Can You Please Crawl Out Your Window | If you've got lots of pennies in your pocket, this Dylan boxset (which we're told will got for £45) could be worth a look. Featuring mono versions of 'Subterranean Homesick Blues', 'She Belongs To Me', 'Gates of Eden', 'From A Buick' and 'Highway '61 Revisited', plus special masters of 'Like A Rolling Stone', 'Positively 4th Street' and 'Can You Please Crawl Out Your Window'.
Elbow – McGreggor | 'McGreggor' was recorded as part of the Leaders of the Free World sessions back in 2005 but was only released on the DVD version of the album. Now it gets a limited release on one-sided 7″.
Field Music – Actually, Nearly | Field Music took time out of touring their acclaimed Plumb album to record two Pet Shop Boys covers, and will issue 'Heart' and 'Rent' on white vinyl, limited to 1000 worldwide, with 500 of them in the UK and Eire.
Johnny Flynn – A Bag of Hammers OST | Johnny Flynn has been performing on stage a fair amount since the release of his last album Been Listening, and he continues ties with the thespian world as he releases A Bag of Hammers, a new 10 track album which serves as the soundtrack to the yet to be released American film of the same name. The vinyl gets a special RSD release.
Francois & The Atlas Mountains/Slow Club – Paradise/Edge of Town | The label mates release a split 7″, with Francois & Co covering Slow Club's 'Paradise', and Slow Club returning the favour with their version of 'Edge of Town'. Limited to 300 copies.
Thea Gilmore & Sandy Denny – London/Goodnight | Limited edition double-A side single with two tracks from the album Don't Stop Singing, on which Thea Gilmore put music to the late Sandy Denny's lyrics.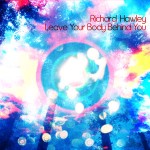 Richard Hawley – Leave Your Body Behind You | Take our word for it – Richard Hawley's Standing At The Sky's Edge is going to be one of the albums of the year. The Sheffield crooner has gone psychedelic on us, and this first cut sets the tone. But while he's updated his classic sound, the look of this beautiful 10″ goes back in time, as this slightly fuzzy picture courtesy of Crash Records, Leeds, shows.
Beth Jeans Houghton & The Hooves of Destiny – Atlas | BJH takes 'Atlas' from her recent debut album and backs it with exclusive b-side Caialogue on a picture disc limited to 250.
King Creosote & Jon Hopkins – Third Swan | To coincide with the release of the Jubilee Edition of their Mercury nominated Diamond Mine, King Creosote & Jon Hopkins offer up two new tracks on this 7″, limited to 600.
Lanterns on the Lake – Low Tide | Following on from their debut album Gracious Tide, Take Me Home, Lanterns on the Lake issue a limited vinyl with six remixes.
Lianne La Havas – Lost & Found | Ideal for anyone who missed out on her debut EP, Lianne La Havas releases the title track 'Lost & Found', backed with a new remix, on limited 7″.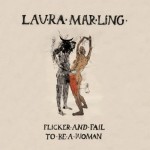 Laura Marling – Flicker & Fail | Flicker & Fail was written by Laura Marling's dad before she "revived and tinkered" with it. It didn't make the cut for her last album A Creature I Don't Know, but gets a vinyl released back by another unreleased track, To Be A Woman. Limited to 1000 copies.
Gruff Rhys/Cate Le Bon – Gold Medal Winner/Time Woud Tell | The single will feature two exclusive songs, with Le Bon contributing 'Time Could Change Your Mind', which will not figure on her sophomore album CYRK, due on April 30th. The flip-side will be Rhys's 'Gold Medal Winner', not a special tie in for this summer's Olympic Games, but actually a 2010 recording for HIV/AIDS charity Red Hot Organisation.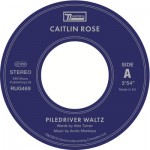 Caitlin Rose – Piledriver Waltz | Caitlin Rose covers two songs by Domino labelmates Arctic Monkeys for a 7″ limited to 500 copies with an extra jukebox sticker thrown in. We've already been swooning along to the gorgeous video to 'Piledriver Waltz', which will be backed with 'Love Is A Laserquest'.
Seeker Lover Keeper – Seeker Lover Keeper | The debut album from Sarah Blasko, Sally Seltmann and Holly Throsby gets a special vinyl release for RSD. Limited to 500.
Edward Sharp & The Magnetic Zeroes – One Love To Another | Another one you might need to get of bed for – there are only 100 copies of this new single from Edward Sharp and co – featuring two new tracks – 'One Love to Another' and 'A Note To The American Democrat' ahead of their sophomore album.
She & Him – Volume 1 | She & Him revisit their delicious debut album Volume 1 with a special release on coloured vinyl. Remind yourself how lovely it all was with this video for 'Why Do You Let Me Stay Here?' Limited to 750 copies.
Slow Club – Paradise | Their latest album gets a limited vinyl pressing for RSD – 300 copies.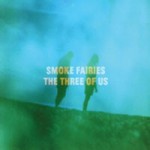 Smoke Fairies – The Three of Us | Smoke Fairies preview new album Blood Speaks (see FFS next week for a full interview with the band) with a special four track EP released on a 9″ (yes, 9) vinyl. Check out the song below.
St Vincent – Krokodil | Two new tracks from St Vincent "showcase Clark's aggressive guitar chops and mark a stylistic departure from Strange Mercy", according to her label 4AD. You'll need to snare one of these red 7″s to find out how.
The Tallest Man on Earth – King of Spain | The highlight of The Tallest Man on Earth's The Wild Hunt gets a first-time vinyl release, and comes backed with a cover of Paul Simon's 'Graceland' and the previously unreleased "Where I Thought I Met the Angels."
Townes Van Zandt – At My Window | The great Steve Earle has been known to declare: "Townes Van Zandt is the best songwriter in the whole world, and I'll stand on Bob Dylan's coffee table in my cowboy boots and say that." Anyone who has put this theory to the test so far has probably concentrated on his best known albums from the late 60s and early 70s, but this RSD will see the oft-overlooked At My Window, released in 1987, get a fresh airing. Limited to 300 copies.
M. Ward – Primitive Girl | Ward releases this single from new album A Wasteland Companion on white vinyl, limited to 300 copies.
Tom Williams & The Boat – Teenage Blood | Debut album gets a special vinyl release with a bonus 7″ – limited to just 150 copies in the UK.
Jonathan Wilson – Pity, Trails & Tomorrow's Child | Following on from his acclaimed debut album Gentle Spirit, Jonathan Wilson offers up a handful of cover versions, tackling George Harrison's 'Isn't It A Pity' with help from Graham Nash, as well as Happy Traum's 'The Trials Of Jonathan', as well as 'Tomorrow's Child' from Japanese psych-rockers Apryl Fool.
James Yorkston & The Athletes – Moving Up Country | Double heavyweight deluxe vinyl w/download code of James Yorkston's debut album Moving Up Country. The vinyl version has the original album + the debut Domino single Lang Toun, downloads will feature album & the bonus album with demos & Peel session. Limited to 300 copies for the UK and Eire.