For Folk's Sake is a UK-based website run by a team of music enthusiasts from around the country. We write about folk, country and roots music – and anything else that we happen to like.
Here's where you'll find who to contact for just about any FFS-related query, just address your message to the right person using the contact form below. But please note that FFS is staffed entirely by volunteers, most of whom have day-jobs. We try to answer all (relevant) messages, but sometimes there simply aren't enough ears to listen and fingers to type.
If you'd like to write for FFS, the best thing to do would be review something current – a show or a record – and send it along to us. If we like it we might publish it and add you to our contributors list. .
This is also the place to enquire if you're thinking of advertising with FFS.
Note: we'll never ever charge for reviews. Because that sucks.
-
Lynn Roberts - Founder/Editor/Web editor
I'm the person to get in touch with if you have questions or comments about advertising, the website, writing for, taking photos or working with FFS. If there's anything else that doesn't fall under a category mentioned, send it my way.
I send out music-related messages via @forfolkssake on twitter and you'll find non-music chat at @LynnFFS.
-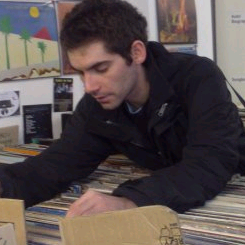 Ian Parker - Reviews Editor
Ian's our record reviews editor. If you have a single, EP or album you'd like FFS to review he is your fellow.
Ian also runs his own site Ragged Glories and recommends an album every day on his twitter feed @iparky. We literally do not know where he finds the time.
-

Helen True - Live Editor
Helen's your woman if you have live dates that you'd like an FFS writer to attend. She's also partial to a bit of recorded music, so if you like the cut of her jib, you can submit that for her listening pleasure too.
If you'd like to chat to Helen, find her on twitter @helentrue.
-
Theresa Heath - Interviews Editor
Theresa is our interviews editor and resident Scandinavian music fanatic. Send any interview requests or free trips to Sweden her way.
Theresa's on twitter too @Theresa_Heath
-
Nico Franks - New Bands Editor
Ellie Rumbold - News
Ali Mason – News
Lord Brian Wilson II - The Mixtape-Making Owl
Ashleigh Arnott - PA to Brian
Email us…