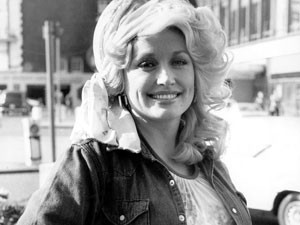 We're unashamed about our love for Dolly Parton at FFS. She's a brilliant songwriter with an incredible voice and we'll hear nowt bad said about her.
Her classic song '9 to 5' was written for the film of the same name, which Dolly starred in with Jane Fonda and Lily Tomlin.
The three women are all wronged by their "sexist, egotistical, lying, hypocritical bigot" boss, and what transpires is 110 minutes of fantastical revenge amid some pretty spectacular early-80s attitudes and hairstyles.
–