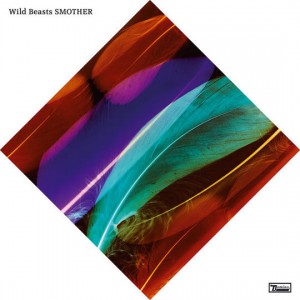 Wild Beasts, possibly the most exciting band to emerge from the British music scene over the last decade, have been criticised for being preposterous and overblown, and for taking themselves too seriously. As they open up their coruscating third album with the lyrics "I find you hidden there a veiled creature of the deep, waifish as a widow" there's little to suggest they've taken the comments to heart.
As Smother goes on, though, it becomes obvious the band have moved into new territory. Restraint is not a quality too often associated with Cumbrian quartet, but here they have it in spades. Gone is the camp, the madness and the theatrics, replaced by something that throbs gently and invites you to use words like shimmering and ethereal. Having reinvented guitar music, now they're reinventing electronica.
One of the joys of Wild Beats is their refusal to conform to lyrical norms – is there anyone in the world other than Hayden Thorpe who would dare to open a song by demanding "New squeeze, take off your chemise"? Expect plenty of those sentiments because, if there's one thing Wild Beasts have not abandoned it is their dedication to the seedier side of life. From lyrics about going deeper, deeper to the orgasmic moans on 'Bed Of Nails', this is an album soaked in sex. The band use Thorpe's famous falsetto and Tom Fleming's more traditional, mournful delivery to suggest and imply and subvert – hetero or homo is a side issue here, it's the sexual that's important. While it is Thorpe who grabs the attention, Fleming improves with every album. 'Burning', which has undertones of 'Two Dancers' about it, and 'Invisible' are his chances to shine, and they are genuine album highlights.
Certainly Smother is on a continuum which began with Limbo Panto and continued through 'Two Dancers', but fans may pine for the grimy majesty of the second record, or the sheer jaw-dropping audacity of the first – especially when 'Reach A Bit Further' gently evokes the structural gymnastics of their early releases. But with every listen, the album's own distinct rhythms and subtleties shine through. In the end it feels a bit like paying to see a Turner Prize exhibition and being confronted by a wall of Van Goghs: it's a thing of remarkable, unsettling beauty, even if it's not quite why you bought the ticket.
Words: Ali Mason