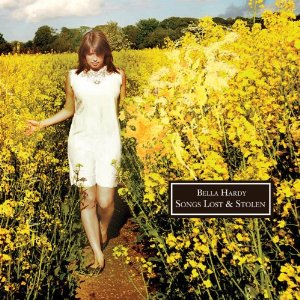 Songs Lost And Stolen is a coming of age album for Derbyshire's Bella Hardy. Her previous two records stuck to folk standards but here she finds the confidence to give us 12 self-written works. And backed by Scottish-Canadian 'supergroup' the Burns Unit, we hear Hardy find her own voice.
While the traditional tunes that Hardy has sung in the past are a clear and obvious influence on the sweeter songs here like 'Flowers of May' and 'The Herring Girl', she also steps out creatively – and uses the full power of the eight-piece Burns Unit – on tracks like the pounding opener 'Labyrinth', which sets a high standard for the rest of the album, and the short, sharp pop blast of 'Written In Green'.
Hardy flits between these two styles, without losing her sense of focus. The quiet, contemplative 'Full Moon Over Amsterdam' is the album's centrepiece, but it is the catchier, punchier tunes like 'Jenny Wren' that will stay with you after the record stops spinning.
Given that it has taken Hardy four years to pluck up the courage to write her own material, you could be forgiven for wondering if these songs were indeed lost by others or stolen, but instead they announce the full blossoming of her talent.