London's Hi-Def TV (aka Darren Plant) is an unsigned singer songwriter already getting airplay on radio stations such as XFM's Xposure show – his second EP A Long Year is out now to download.
---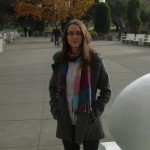 Alice Knapp: Hi-Def TV's name may not bring folk to mind, but his breathy singer-songwriter style is like a sparser version of Horse Feathers or a slower, more English Iron & Wine. Whispered vocals and overlaid guitars are built into careful songs with an appealing intimacy. Secondary instrumentalists, especially the pianist, give real weight to the airy compositions. The emphasised voice is complemented by barely audible touches to the tracks, such as drifting slide guitars, which create a distinctive sound.
---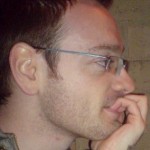 Alistair Mason: I can imagine Hi-Def TV picking up some pretty dedicated fans. Certainly there is something to be admired in the sparseness of his compositions, which comprise guitar, occasional piano, a voice and a minimum of both fuss and notes. I can imagine many will be evangelical about the purity of the project, about Darren Plant's breathy, broken vocals and the dreamlike quality of proceedings. I, though, will take some convincing that it isn't all a bit boring. Yes, there's plenty to admire – I'm just not sure there's much to enjoy.
---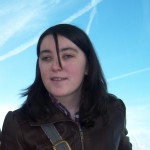 Eala MacAlister: Hi-Def TV is all intricate guitar and whispered vocals with the occasional piano thrown in to fill out the sparse sound and it is clear that Darren Plant is a very talented musician. The songs are lovely acoustic numbers but Hi-Def TV has unfortunately fallen into the trap of sounding very samey. The songs are strangely ambient and kind of float along taking all your worries with them. This makes it the perfect music to unwind with after a hard day.
Listen to Hi-Def TV for yourself here or download the EP here