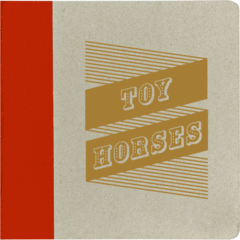 Bands come together in many different ways, but the idea of a stepson (Adam Franklin) and a stepfather (Tom Williams) is a new one on me. If this is backstory for the modern age, long may it continue because they seem to be a wonderful pairing.
After picking up early positive press and radio play, they were invited to Nashville to record their debut album. But don't expect slide guitars and cowboy hats. There is no discernable influence of the Music City on their sound, just an easy assurance about their bright, breezy indie pop.
There is nothing too sophisticated, nothing deep or meaningful about it, just jingly jangly tunes to enjoy in the sunshine. They may have a very contemporary back story, but they play joyfully on the 60s sounds that even the elder member of the band is too young to remember first hand, and the end result is the Welsh answer to Philadelphia's excellent Dr. Dog.
Opener 'Play What You Want' sets a joyful tone, and even though the strings on debut single 'And It Was You' initially suggest it might have a more serious tone, fear not, that's not what they're about. As close as it gets is the lovely little lament Last Chance or the delightful close Interrupt, but even those are likely to bring a smile to your face.
As will the bulk of this record. Toy Horses don't have the substance to change the world, but they have the style to make it a little more fun.