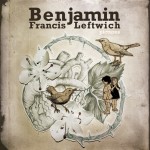 Benjamin Francis Leftwich – Pictures EP (Dirty Hit)
Pictures is Benjamin Francis Leftwich's second EP and it is more of everything that was good about last year's A Million Miles Out EP. Again it is Leftwich's voice, ethereal and airy without being fragile, that mesmerises (as it does live). It's easy to be carried along by the other-worldly sound of Leftwich's tracks without really listening to the lyrics and they are just as strong as the rest of his music. Lead song 'Pictures' is lyrically witty, comparing a love to a find in the moon landings, but also touches on possessive and consuming love. Likewise 'Sophie' manages to combine slightly dark images of birds being caught with ropes with teenage like admissions of wanting to be "good friends" with the girl the song is named after. All the songs on Pictures are interesting, impressive and get better with listening.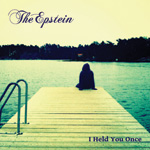 The Epstein – I Held You Once EP (Zawinul Records)
Title song and single 'I Held You Once' is the kind of song people tell you to listen to and for whatever reason you don't straight away and when you do you feel like an idiot for waiting. Although opening in a laid-back fashion, the track quickly builds and is definitely the kind of folk you can really have a dance too (and has some great brass too). The accompanying two tracks are also very much worth a listen. 'Ring On Her Finger' sounds like it was recorded well after midnight in a bar that has seen better days, in a good way. 'Another Band Has Gone' is about being a band, about the anxiety of performing and of seeing bands disappear, and it is certainly the most reflective of this collection of songs, a poignant, sixties-infused, reminder that not all bands make it and it is far from easy.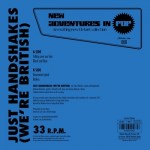 Just Handshakes (We're British) – New Adventures in Pop EP (Elefant)
This is the official release via Elefant Records for JH (WB) – favourites of our New Bands Panel from last year. Lead singer Clara has a strong, distinctive voice and it's nice to see a girl fronting an otherwise all male group. The first song and single 'Falling Over Our Fear' has a nice catchy vocal riff which could really grow a welcome root in your head. The four-track EP comes as the latest installment of the New Adventures in Pop series, and we'd recommend looking out for this when the 7″ comes along.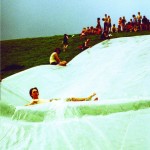 Melodica, Melody + Me – Come Outside (Everybody's Stalking)
'Come Outside' begins like a pure folk song with simple vocals and instrumentation but from there starts introducing all kinds of musical influences; there is some northern soul in the male vocal, a celtic fiddle, gentle drums from far away islands and even a touch of Africa. The result is a surprising, delicate, light, uplifting song that never veers into being too sweet or sentimental. B side 'Ode to Victor Jara' is quite different in tone and arrangement, it follows the narrative and vocals where the single is more led by the instrumentation. It begins sounding like the moodier side of modern British folk (again sounding quite traditional) but soon enough the band manage to introduce some Spanish and French sounds, which perhaps shouldn't work but completely does.