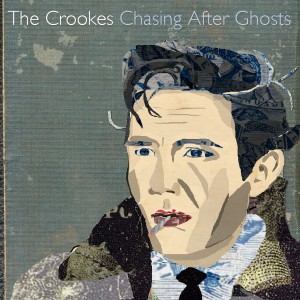 The first point of note here is that this is not, by any measure, a folk album. The second is that it is extremely enjoyable.
Formed in Sheffield in 2008 and signed to Fierce Panda – who, put simply, very rarely get it wrong – The Crookes should appeal to broadly the same fanbase as labelmates Goldheart Assembly, though there is little actual similarity.
It's difficult to tie their ramshackle indie down to direct comparisons – while 'Carnabetian Charms' is pure Vampire Weekend (and its title a nod to the Kinks' 'Dedicated Follower of Fashion') and singer George Waite veers into Morrissey territory on 'The Crookes Laundry Murder, 1922', they by and large plough their own furrow.
Those two eye-catching song titles are far from alone, with new single 'Godless Girl', 'Bloodshot Days' and 'I Remember Moonlight' joining the party and backed up by guitarist Dan Hopewell's strong lyrics throughout. Closer 'City of Lights', in particular, continues the fine "story-telling" tradition of esteemed Sheffield acts such as Pulp, Richard Hawley and latterly the Arctic Monkeys.
The Crookes' acknowledged influences extend right back to the 50's rock'n'roll mentioned on that epic final track, but their sound has drawn good support in the present day from 6Music (none more so that Steve Lamacq) and MTV, who chose the band to represent their adopted hometown in MTV Canada's guide to up-and-coming UK acts in late 2009. With their current tour taking them around Europe and a separate release for this album in Japan, we could be seeing the next big thing emerge just here.
Words: Tom White