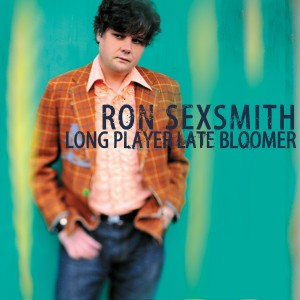 From the opening bars of 'Get In Line', it's clear that Ron Sexsmith is in an unusually good mood. A man who has made a long career out of singing songs of loss and dejection has a smile on his face and is not about to let you shift it. 'Heavy clouds are hanging around and the sun refuses to shine/If you're intent on bringing me down, better get in line' he sings and yet, at no stage in these 13 tracks does he let it sound as though anyone has achieved it.
The result is Sexsmith's most exuberant release to date, one that is, by Sexsmith's standards, hopelessly upbeat. On the title track, the Canadian sings: "I'm a late bloomer, I'm a long player" and it sounds as though, in his mid 40s and on album No. 12, Sexsmith is finally at ease with himself and perhaps ready to make a breakthrough from muso-favourite to chart success, not bad for a man whose nearest daliance with fame to date came when the emerging Coldplay got involved on 2002's Cobblestone Runway.
With a team of accomplished musicians behind him, Sexsmith has made a rash of radio-friendly songs. The smooth alt-country of Believe It When I See It sounds a million miles from the man that made Blue Boy a decade ago. Not that this isn't recognisable as a Sexsmith record, it's just a much happier Sexsmith than we can remember, and that should bring a smile to everybody's face.