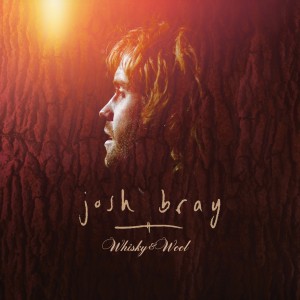 Somewhat reminiscent of fellow singer-song-writer Ray Lamontagne, Josh Bray produces a very solid and pleasant debut. Recorded in a metal shipping container within a barn during wintertime, Bray was reported to have got through the recording process by downing whiskey in a woollen jumper, with the other half of the record being recorded in London's Apollo Control Studios – a more comfortable location no doubt.
Single The River Song is a lovely track, full of soul, melancholy and a Dylan-esque harmonica riff to conclude it. We really hear and picture the beautiful echo of his recording surroundings, as the woozy, soft edges permeate through the first track. It starred in a Jack Wills advert back in 2007 but this newer version sounds more accomplished and mature.
Recent single Rise sways through the summer breeze pleasantly enough beholding a catchy chorus; Bray somewhat lacks the haunted uniqueness of his peers such as Lamontagne and Justin Vernon, but makes up for it in his handsome melody, evocative of Fairport Convention and CSN. An adequate debut, however Bray's best bet is to get the likes of Radio 2 on his side. It's a nice enough record, but to achieve the success of somebody like Damien Rice he's going to have to get edgier and rougher.
Words: Michael Somerville