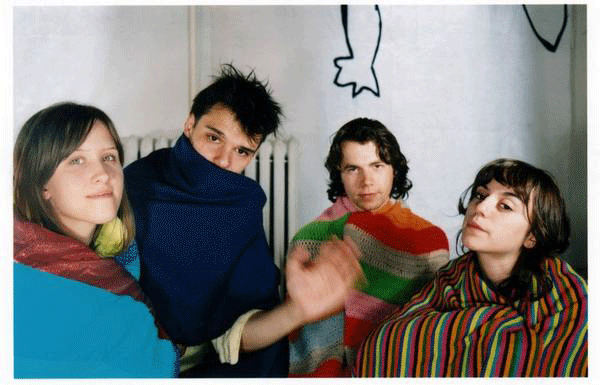 Listening to the Dirty Projectors is a bit like being inside an oddly syncopated clockwork toy; so much so that as I refresh my memory of this gig, my sister asks why I have two songs playing at once (it's just one song, 'Temecula Sunrise'). Their sound is unique, but the spirit of it – eccentric and playful, even celebratory – reminds me of nothing so much as Talking Heads (Dirty Projectors have collaborated with TH frontman David Byrne).
Their audience at Koko is transfixed, the performance intensely focused and complex; Joanna Newsom's live shows are perhaps comparable in the sense of ambition and skill on display. At times the Projectors sound like a drumkit falling downstairs, but you can be pretty sure they're doing it on purpose.
The danger of this type of very concentrated gig is that the music loses its emotional gut – songs becoming nothing but technique – but they pull it off and still pack a punch, largely thanks to the stunning vocals of Amber Coffman, Angel Deradoorian and Haley Dekle.
They make sounds that seem not to come from human beings at all; there's a moment in 'Remade Horizon' where they uncannily impersonate robots, then segue into a jubilant tribal chorus. At times they yell 'AAAAAAAHHHHH' as if they're going down a rollercoaster. They're able to shift between fierceness and sweetness, soulful and unsettling, like a scarily disciplined choir of Sirens.
My favourite track, 'Stillness is the Move', feels slightly underpowered in comparison but still makes me misty-eyed, and 'Two Doves' is intimate and beautiful. The band largely stick to tracks from their 2009 album Bitte Orca, but also play a smattering from other projects, including their collaborations with Bjork, which are a highlight. A lot of fuss is made about this band's cleverness, which might tend to disguise how full of energy they are, strange and exhilarating.
Words: Becky Varley–Winter