Lissie – Cuckoo
Bouncy, accessible country-pop about driving around in a truck in small-town America, being totally wild, rebellious and free. "Let's go driving, 'cause there's nowhere to go!" Yeah! It all sounds really fun, and really bad for the environment, but this is an ode to the joys of monster trucks and youthful hedonism, folk-lovers and tree-huggers. We'll just have to live with that. It's also about the timelessness of young relationships: "You and me, well we were never growing old". Musically, it's a bit chirpy for me, but if you love Lynyrd Skynyrd's 'Sweet Home Alabama' and the hits of Shania Twain, this song is there for the liking.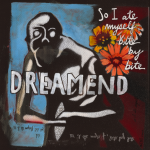 Dreamend – My Old Brittle Bones
The vocals remind me of nothing so much as Greenday, but the musical arrangements around them feel homespun and largely acoustic. The result is a hybrid of teenage pop-punk sensibilities and lush folkiness that left my reactions a bit displaced. At heart, the premise of the song is slight and a little repetitive – "I wait and I wait and I wait for you…/And you wait and you wait and you wait for me…" – but there's a lot to enjoy here, especially the drum-beating, hand-clapping and tuned percussion like a peal of church bells, and I only wish that the lyrics were as satisfying and well-woven as the sounds around them.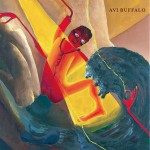 Avi Buffalo – Truth Sets In
Fizzy, dreamy, psychedelic folk-pop that swirls and swirls, then suddenly surprises towards the end with a cleaner, darker guitar sound coming in. There's a strand of disaffection there, alongside the whimsy ("Witches speak in my head all day/Witchcraft seems to unload and say/You don't love me anymore"), like a harp with one black string among the gold ones; the vocals sound at once innocent and pained by their own innocence. Of all three singles in this review, this was the most playful and complex. I listened to the rest of their album. It's good. Hats off, Avi Buffalo, this is delicious.
Words: Becky Varley-Winter