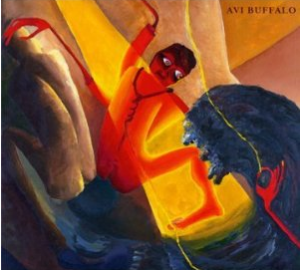 Avigdor Zahner-Isenberg, or Avi Buffalo to his friends, has brought together his group of young musicians from Long Beach, California, at the tender age of just 18 and they really have created a summer album with a twist.
The cheery major chords of the acoustic guitar are matched up with fresh, clean electric parts and handclaps aplenty. On bop-along tracks like 'One Last' there's even a little honky tonk piano to get you in the Californian sunshine mood.
But this is an album of two halves. When the drums hold back, the minor chords come to play and each offering becomes far more contemplative, atmospheric and threatening. Standout ballad 'Jessica' is a perfect example.
The contrast in style is particularly stark when the musical variation is coupled with the distinctive vocals. There's a brilliant underlying tension in both Avi's strained and trembling lead, and the gentle female harmonies.
In upbeat tunes like 'Summer Cum' it has the chilled surfer feel that The Thrills used to achieve a few years back. In haunting numbers like 'Where's Your Dirty Mind', bleak lyrics such as "All this time to die/I don't want to die" ring out all too poignantly.
The writing is simple, but anthemic and perfect for a day on the road. 'What's in it for?' has a building finale, with rapidly multiplying vocal parts becoming increasingly excitable. Real sing-along stuff.
Don't get me wrong, it's not perfect, and there a couple of songs lacking structure and far too minimalist, that are eminently skippable, like 'Coaxed' and 'Can't I Know?'.
But where the formula works to its maximum potential, the results are special. 'Remember Last Time' starts down a well-trodden upbeat path, laid down by the likes of The Shins years ago. Wait though, after a couple of minutes, there is an almost progressive period of reflection, in which Avi tells us "I've never written a love song". As if he's had a sudden change of heart, cue the drums letting loose, and the reverb and gain being cranked up for a frantic finish to this seven-minute winner.
It's indicative of a really successful first attempt from the US youngsters, which is a worthy addition to your holiday collection.
Words: Simon Morgan