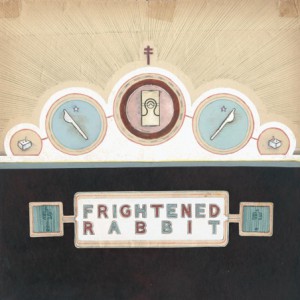 Frightened Rabbit 'Living in Colour'
While it may not seem like summer has arrived yet, technically it has and Frightened Rabbit latest single 'Living in Colour' will make it seem as if the sun is splitting the trees, not hiding behind a cloud. Taken from their latest album Winter of Mixed Drinks (out now), its one of those songs that just makes you feel happy, the anthemic chorus will make you want to shout it from the rooftops, or more practically the middle of a field (tents and stages optional) packaged nicely with Scott Hutchison's compelling voice ensures this is to be a festival favourite. Playing the likes of Glastonbury, Summer Sundae and Latitude this festival season, they are certainly a band not to be missed. Out 14th June.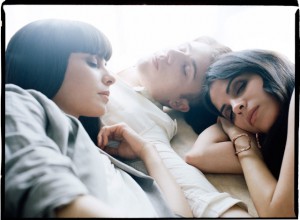 School of Seven Bells, 'Windstorm'
School of Seven Bells latest single 'Windstorm', taken from their up coming debut album Disconnect from Desire, takes you on a perfect dreamy summer journey, think a stroll through an English meadow, getting lost in singer Alejandra Deheza's voice on the way, which by all accounts is not a bad place to get lost at all, the track is simply beautiful. With Latitude being the only festival they are playing this summer, those of you lucky enough to be going, be sure not to miss out on what is sure to be a well worth stroll. Out 19th July.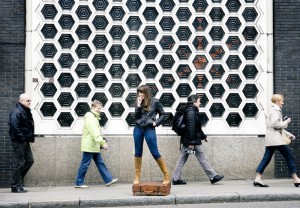 Caitlin Rose, 'For the Rabbits'
Hailing from Nashville Tennessee Caitlin Rose is a country girl through and through, while she may be accompanied by a full band when on stage including everything from the piano to the tambourine, when all the glitz and glamour of the stage is removed, Caitlin proves she can sing country the way it should be sung, with raw intregety and only a guitar for company. Her new single 'For the Rabbits' is a tale about a disastrous love affair, in which she ponders the questions I'm sure we all have in past relationships, Caitlin has the guts to sing about her mistakes, her regrets and her needs and it's her brutal honesty joined with her alluring voice that makes this darling single so appealing. Out 26th July.