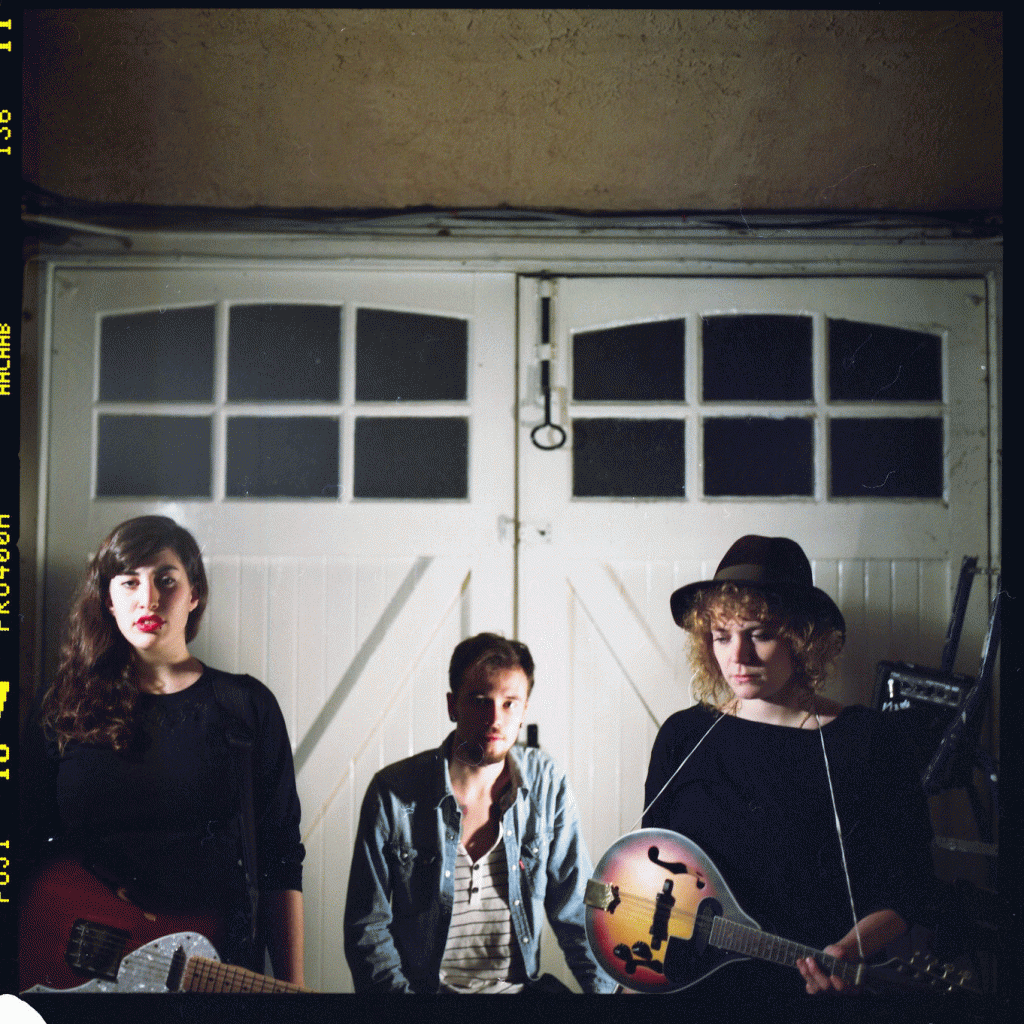 When you listen to Peggy Sue on record – and if you haven't done so, I strongly advise you to – two things are immediately striking. One is the captivating sound made by the voices of Rosa Rex and Katy Klaw in harmony; the other is the always interesting percussion provided by Olly Joyce.
Live they are exactly the same and totally different; the same because those elements are equally impressive, but different because the most striking thing about them is the sheer size and depth of the sound they make. Close your eyes and it's easy to imagine there are six people on the stage. Open them and there is Olly banging his drums, while Katy and Rosa sing and play a guitar, an accordion or any number of other instruments.
Here, after a beguiling if mildly shambolic maiden acoustic set from Sky Larkin, Peggy Sue announce themselves with beauty, plough through sinister, funny and heartbreaking before ending up back where they started – much to the delight of a Leeds public which has taken them to their hearts in the last year.
The initial burst of beauty comes from 'The Shape We Made' – the closing track on their debut album Fossils and Other Phantoms – a break-up song at the same time both gut-wrenching and joyous, while songs like 'Watchman' and 'Matilda' provide the darker edge.
Lyrically 'Watchman' is a stunner, with its tricky, wordplay and claustrophobia, but it's perhaps 'The Sea, The Sea' which sums them up best – so thrilling and powerful, but at the same time so delicate.
Rosa and Katy's voices are subtly different. Both have an edge to them, the slightest of rasps, but, while in songs like 'The Shape We Made' it lends vulnerability to Katy, in Rosa it's a tougher sound, almost as if she's protective of her bandmate. It makes for a fascinating dynamic.
It's a mark of the impressive back catalogue they've already built up that only half a dozen of the songs in the set come from an album which is barely two months old, and a mark of their ambition and confidence that they feel comfortable already throwing in three new tracks – 'Dumbo' a particular standout.
Now already partway through an American tour, with a Glastonbury appearance on the horizon and plenty of new material up their sleeves, these are exciting times for Peggy Sue.
Words: Ali Mason
You can listen to the album on Spotify (which is now free to download) here: Peggy Sue – Fossils And Other Phantoms