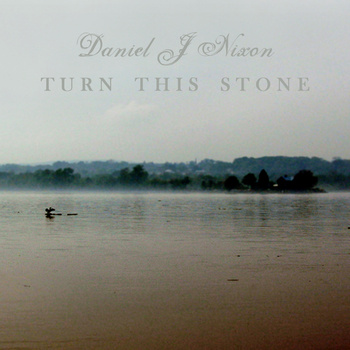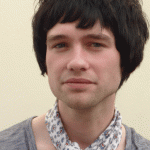 Damien Girling says: "The cover for Daniel J. Nixon's EP 'Turn This Stone' appears as a sparse contrast to that of Andrew Birds 'Nobel Beast'. Whilst Bird's imagery hints at pastoral loveliness Nixon beckons us towards a frozen horizon. This cold theme lends itself achingly to the music. Although he does recall certain artists, his voice like a more composed Ian Brown and his guitar playing like a less abrasive version of that adopted by Conor Oberst in 'Letting off the Happiness', there's something else which draws me in.
"What I find enticing is the sense of melancholic sentimentality that Nixon is able to convey with just his delicate guitar and voice. I'm reminded of days spent with my head against a pillow, surrounded by the scent of incense, the chill of an open window raking against my limbs as I lean to light another cigarette. In short, whilst it's by no means a jaunty listen it finds its home in a place that everybody has somewhere inside, a solitude that is both pleasant and unpleasant. Recommended for fans of Elliott Smith, Kings of Convenience, Bon Iver and the soundtrack to Juno."

Michael Rudge says: "Daniel J Nixon lists his influences as Nick Drake, Bon Iver and Iron and Wine. If his latest EP, Turn This Stone, is anything to go by, then Nixon could soon be billed alongside his folk heroes. The title tracks mixture of a simple acoustic guitar and Nixon's soft vocals works perfectly, creating a sound not too dissimilar to that of Justin Vernon or Sam Beam. 'Hide and Seek' and 'Matilda, Please' carry this on and show a striking tone to Nixon's voice that will leave you lingering onto every word. 'First Snow of the Winter' is the stand-out track. Eerily haunting and yet beautiful at the same time, it would make a perfect alternative Christmas song or is ideal for a lazy summer's day. If you're a fan of any of the bands that Nixon has obviously drawn influence from then there are worst things to do then give this a listen. If there is anything negative to be said, it's that some of the songs sound very similar to each other, however, whilst not creating a unique sound, Nixon has a good attempt at making an existing one even better. Turn the Stone is a solid folk offering that should not be overlooked."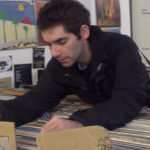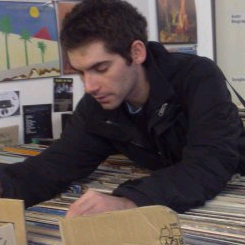 Ian Parker says: "There is an understated quality to Daniel J Nixon's songwriting that might pass the causal listener by. But hit repeat, and then maybe do it again, because there is real substance to these tracks that suggest Nixon could be a major new talent."
Check him out yourself on his myspace.