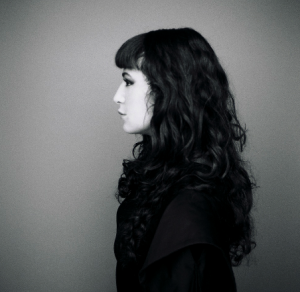 Lail Arad is truly delightful, as I discovered when I accidentally went to see her play back in December.  On stage, she comes across as being adorable, but the question when confronting her new EP, Someone New, is whether that translates onto record.
It begins well enough with the charming 'Over My Head', which details the wondrous things that Lail can't understand (the universe and the internet in particular).  The song, with its final segue into French and Spanish, treads a fine line between heartwarming and cynicism-inducing, but manages to stay on the right side of it.
'Winter' fits with this image of an adorable Arad best, combining deliciously simple music (replete with flute backing) with lyrics that fill the listener with anticipation at the prospect of thawing out in front of a winter fire.  In a way, it's a shame that summer is (apparently) on the way.
'Berlin' and 'Who Am I' are less immediately endearing tracks, yet 'Berlin' has a slight edge to it, making use of an almost bluesy riff.  'Who Am I', unfortunately, is a poor close to the otherwise good four song EP.  Lail Arad is worth keeping an eye on.