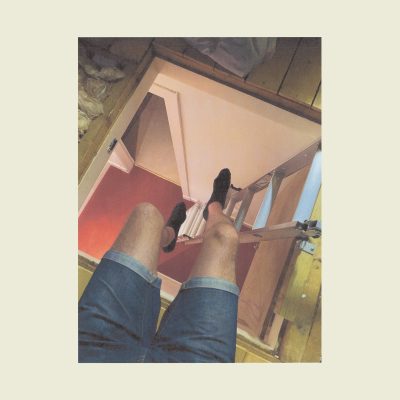 Having a sense of humour in the music business helps, and Kenny Bates, who trades as Quitter, definitely has one. Which is why his album Monument Road has been credited with being recorded in, "flats, homes, cupboards, bedrooms and burnt old mansion houses." The settings aren't luxurious and what emerges is a ramshackle disc that feels like it's been recorded by an old friend who just happens to blow you away with the songs and sounds.
Much like the swirling video for 'Penny Drop' there's circularity to the music of Quitter. Guitars jangle to the tones of drum machines on the track rather than slashing and burning, while the voice of Bates reels you in like you're being sung to by someone from the neighbourhood. The guitar solo at the end of the track becomes more of a sound of deconstruction that could have come from an old Velvet Underground record. The intriguing mix of sounds is classified as "yuck vs. yum." It's an apt comparison for a band blending the sounds of the 90s with emo, indie and lo-fi recording techniques.
There's an unforced fury to 'So Far, So What' a song that rather than fizzling out, refuses to simply fade away, rebuilding swirling guitar licks that uncover new energy over the course of nine and a half minutes before fading out. The pull and power of the first half surges through the electrical wires before giving way to a more mannered, less intense second half, reversing the normal flow, creating moments that fascinate in ways that shatter expectations. A magical track, it's all down to the work of Bates, who plays every instrument, creating something both chaotic and controlled.
Guitar solos merge sentiment with sustain, refracting momentary glows that reveal with the sometimes-dirty underbelly of songs. Working with a band on 'Phone Voice' one starts to wait for the moment when the band kicks in. Those slow focus moments when the band finally plays in unison are surprisingly subtle. Lyrically, songs reveal the undeniable confusion of today. "I've got tastes that are so rich/ Well now I don't taste all those things which/ Are real," Bates laments. We end up more confused than when we started.
Never less than fascinating, Monument Road offers a look at the colours and confusion that makes Scotland's Quitter a band worth watching as the byways and mysteries unfold.