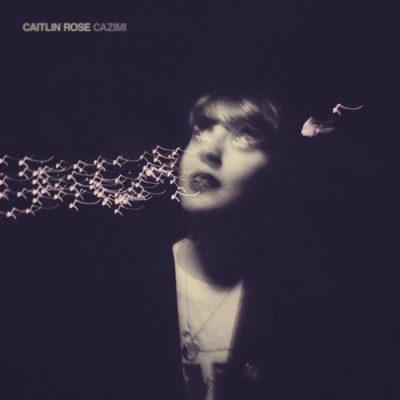 When Caitlin Rose burst on to the scene in 2010 with her delightful debut album Own Side Now, followed up soon after with The Stand-In, her star instantly shone bright. Rave reviews heralded the arrival of a powerful new voice, but then came…nothing. Away from the spotlight, Rose was dealing with what she has now called "a 10-year streak of doom and disappointment", suffering with burnout.
That partly explains the long wait between her last studio album, released in 2013, and Cazimi. Only partly, because this album would have been with us sooner if not for the fact that it was February 2020 when Rose went back into the studio to start work which would soon be put on hiatus by the pandemic. But the enforced delay allowed Rose to spend longer with this set of songs, and to reimagine how some of them might sound.
The result is a record which is a throwback to her long-held love of creating mixtapes. The country sound which defined her first two albums runs through the record as a constant, but differing influences from pop and new wave mean no track sounds like the one before it. There's the cinematic scope of lead single 'Black Obsidian', the rolling riff of 'How Far Away', and the distortion and big beats of 'Getting It Right', which features beautiful harmonies with its co-writer Courtney Marie Andrews.
The term Cazimi comes from astrology. Derived from Arabic, an enchanted state which comes when a planet is so close to the sun it is "in the heart of it". Rose took her lyrical inspiration from thinking about why people fall into or back into difficult relationships, and these songs are full of uncertainty and self-doubt, questioning what is true and what is a lie. "Everything in this world is make-believe, baby," she sings on the opener 'Carried Away'.
Rose's goal is to overcome these doubts – defining Cazimi as "a place where a person can stand empowered by their own light rather than eviscerated by it". Having flown close to the sun at the start of her career, Cazimi is the sound of a more assured Rose returning, absolutely empowered by her own light.