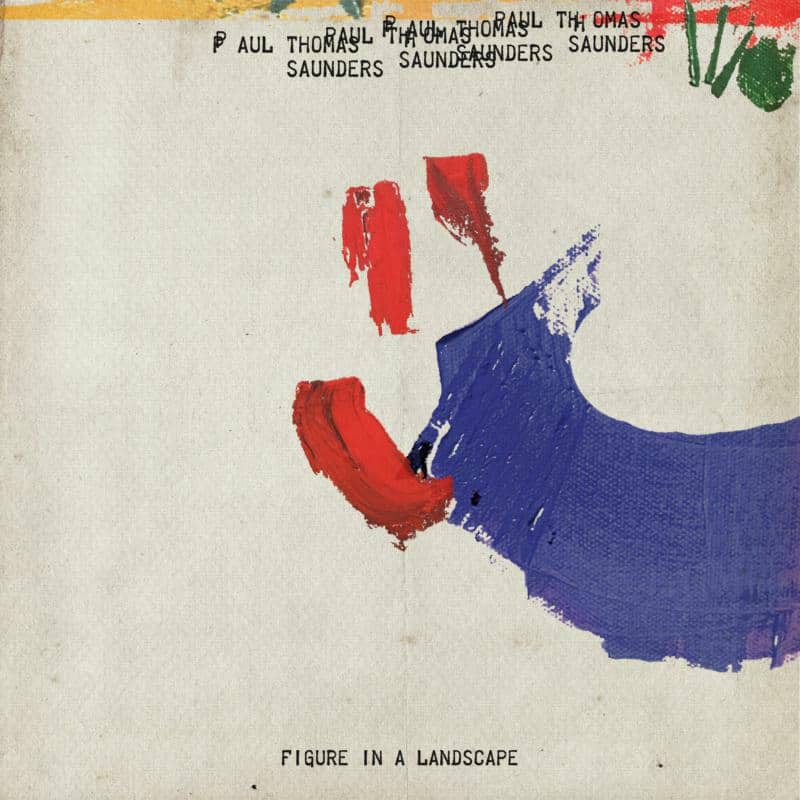 Everyone has had an excess of time for introspection over the last few years, and none more so than a musician without an outlet. Paul Thomas Saunders has not released an album in eight years, much of which he has spent working as a paramedic. Now he returns from medicine to music with Figure In A Landscape, a bracing and elegant hour-long pursuit of self-acceptance in musical form.
While the record's title references a Francis Bacon painting, there's no doubt who the figure in the landscape is. Saunders subjects himself to a rigorous self-examination through a collection of songs which explore anxiety, thwarted ambition and self doubt.
His sound, though, remains as expansive as ever. Saunders has been mentioned in the same breath as Bon Iver, but perhaps a better comparison is with Justin Vernon's side project Volcano Choir. There's the slightest quiver to Saunders' vocal style which hints at fragility, but his songs reverberate with a heft that could plausibly fill stadiums, at once elusive and reassuringly solid.
The album opens with single 'TV, Junk Food And Bed', an ambivalent celebration of not going out. "You feel you're growing up, I feel nothing," Saunders sings as he senses the world moving on and leaving him behind. The fight to feel okay about that starts here.
Every song is its own individual journey, taking a delicate, brittle emotion and slowly layering a soundscape over it until it roars with defiance. "I can't make that disappear but I can turn the music up," is Saunders' response to childhood trauma in 'Spending Time'. It's simultaneously a joke, a coping strategy and a musical philosophy.
There is a lot of pain here – particularly in the triptych that forms the heart of the album, 'Jesus Says "Forgive Yourself"', 'Cruel' and 'Anything Man' – and a lot of power. The former has an off-kilter feel verging on jauntiness, at odds with its subject matter, and echoes with the faded glamour of a seaside ballroom as the waves crash in the background. In the latter, Saunders strives to extend compassion to himself as he reassures: "It's just the pills that make you quiet but that's alright, we can just sit here if you like." 
Even when Saunders turns his hand to a love song, it's a love that's darkened by obsession. 'I'll Come Running' has sonic similarities to Phosphorescent's 'Song For Zula' and drips with the pain of love, lost and found, in a world where passion is not complete without suffering and sacrifice.
Like most of the songs on the album, it swells to a climax that borders on anthemic, the logical end point of the journey. It's a considerable strength for Saunders as a songwriter, but it also means there's a risk of things starting to feel formulaic at times. Even when Saunders mixes up the audio palette a little, the tracks tend to reach a similar defiant crescendo. 'Anything Man' is an exception to this, and stands out as much for what it withholds as what it gives.
After such a long time away, there could have been a temptation for Saunders to reinvent himself and his sound, and perhaps what is most striking about Figure In A Landscape is that he hasn't done so. Instead it's a natural progression from 2014's Beautiful Desolation, a touch more ambitious in its musical palette, more personal in feel, and all the more easy to love for it. Hopefully through making it, Saunders has found a little love for himself too.