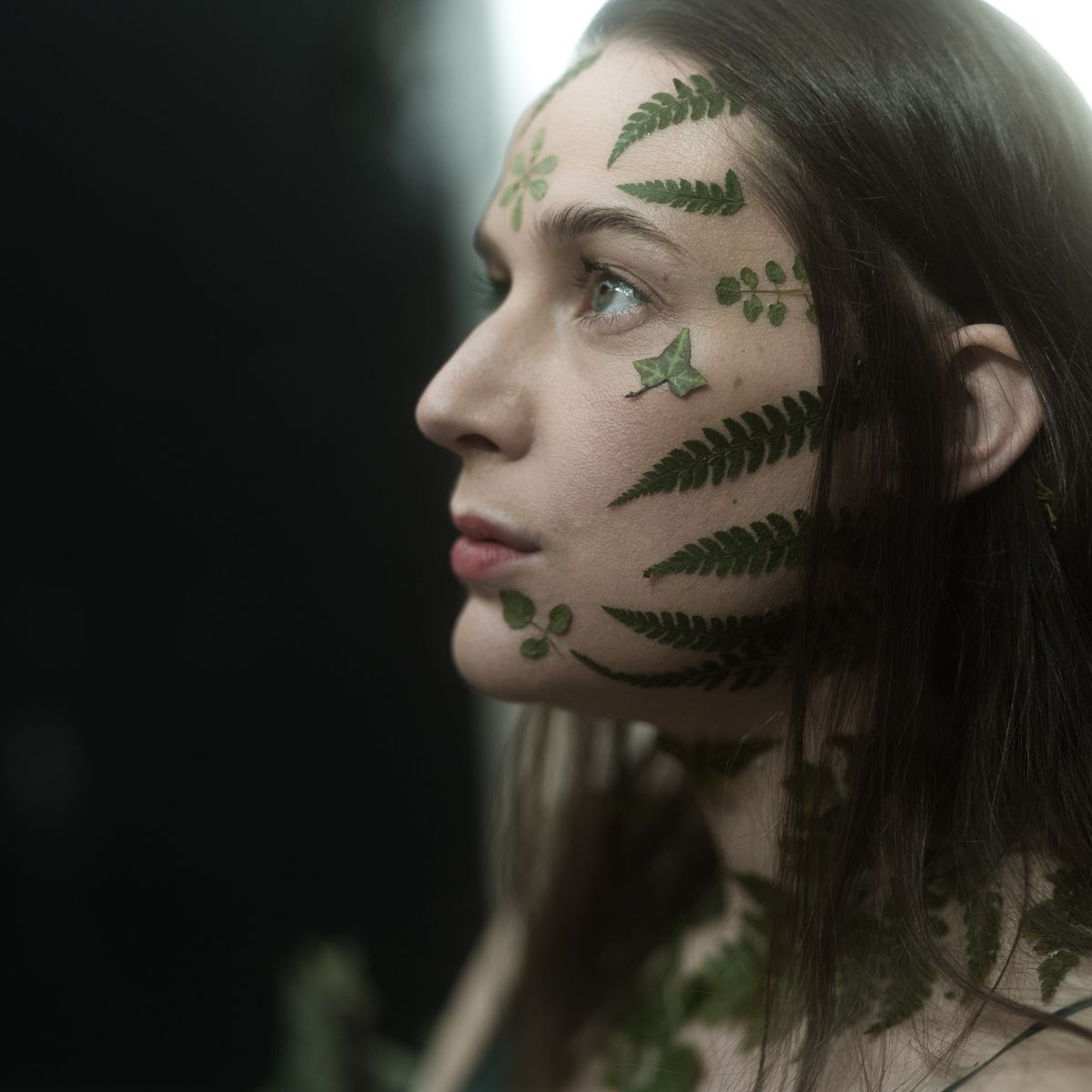 Surprises come in many forms, but none in any finer or more beautiful shape than this release by Josienne Clarke. Recorded as a stop gap between last year's amazing A Small Unknowable Thing and its companion EP I Promised You Light and whatever she chooses to do next, comes seven cover tracks, clocking in just shy of 30 minutes, and guaranteed to accompany you well on any journey you undertake.
Kicking off with 'Reynardine', the traditional ballad made famous by Fairport Convention on their seminal 1971 album Liege and Lief, telling the story of a werefox who attracts beautiful women so that he can take them away to his castle. Clarke's version is just as wondrous as those by Anne Briggs, June Tabor or Spiers and Boden (a version appears on their 2021 release Fallow Ground).
We then take a detour towards the modern with Radiohead's 'Nude'. A track from their 2007 album In Rainbows, it begins with foreboding drums delivered by Dave Hamblett, before being joined by plaintive piano. Clarke's voice is at the centre of the mix, yearning and curious to explore the corners of the song. It was a song that Radiohead themselves played around for years before finally recording and Clarke does it more than justice.
We then return to the folkier end of things with a wonderful take on Nick Drake's masterful 'Time Has Told Me'. Clarke's shimmering voice is first accompanied by an almost church organ like backing before the rest of the band – keys by Matt Robinson, bass by Alec Bowman-Clarke – chime in after the first verse. 'Your tears they tell me, there's really no way/Of ending your troubles, with things you can say". It's gorgeous from the very first notes and fits Clarke's delivery like a glove. It's a song that she's played many times live over the years, so it's nice to finally have a recording of it to hand.
The next song proves just to be fabulous and might be my highlight of the set (though that's subject to change). Clarke's take on Sharon Van Etten's 'You Shadow' is just mesmerising and playful. Her band are in full harmony behind her as she takes on one of the standout tracks from Van Etten's Remind Me Tomorrow masterpiece. "You ain't nothing, you never won" Clarke sings with clarity and preciseness, capturing the spirit of the song perfectly but making it her own at the same time.
Clarke's recorder opens up the next tune as we return two-footed straight into folkier heartlands with the classic 'The Month of January', a song that is also tackled by The Unthanks on their new album Sorrows Away. Clarke's version is just beautiful with her lilting voice battling against coarse and industrial backing. The song originally comes from Norfolk, though it's history is somewhat hard to track down. The theme of the song is that the woman is left holding the baby and an inference of a gulf in class. So, a theme of a many a folk song then!
Clarke then steadies herself on more familiar ground with Sandy Denny's warm and gentle 'Now and Then', giving this collection its title. Anyone who has seen or heard Clarke's version of 'The Sea' will know how well Denny's songs sit within her range and this is no exception. It's a simple love song, if there's any such thing in Denny's repertoire – "I have loved many and you have, too".
The collection ends with Clarke's own 'Undo'. Originally released on the EP released back in 2017 by Clarke and Kit Downes, Such a Sky (which is well worth tracking down in itself if you haven't already). It's the perfect way to end proceedings. This is a set of songs that leave you wanting more, and that's never a bad thing.