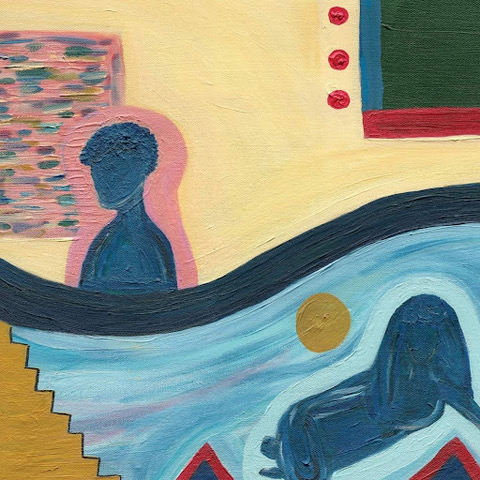 "I am ready for a change," Courtney Marie Andrews sings on 'Older Now', the second song on new album Loose Futures. Two years after winning widespread acclaim – and a Grammy nomination – for her bittersweet break-up album Old Flowers, Andrews, an artist who has forged a strong reputation for writing movingly about loneliness and heartbreak, has something different to say.
Last summer the Arizona-based songwriter relocated to Cape Cod and set up camp in a beach shack – taking long walks each morning and committing herself to writing a song every day. The collection of music she took back home pointed in a new direction – this time Andrews wanted to look forward, to write about overcoming pain and moving on, about finding fresh beginnings.
The different mood is obvious on lead single 'Satellite', the sound of a summer evening as Andrews sings, 'I like to see you shine – my favourite piece of the sky". Synths float over a gentle acoustic guitar and a soft beat – part of the broader sonic pallette Andrews has afforded herself on this record – aided by Grizzly Bear drummer Chris Bear and Bonny Light Horseman's multi-instrumentalist Josh Kaufman.
The sound of melancholy is still there in Andrews' distinctive voice, but here it speaks of lessons learned and wisdom gained from the past – and a determination the same mistakes will not be made again. 'I'll Be Thinkin' On You' is about finding a new approach to relationships. "I fell in love with someone," Andrews explains. "Instead of saying, 'I'll be missing you,' we'd say, 'I'll be thinking on you'. When you're 'thinking on' somebody, it means this person is on your mind and not absent."
As the leaves begin to fall and the nights draw in, the optimism of summer begins to fade but Loose Futures has arrived at the perfect time to take us back to golden evenings and the sense of constant renewal.