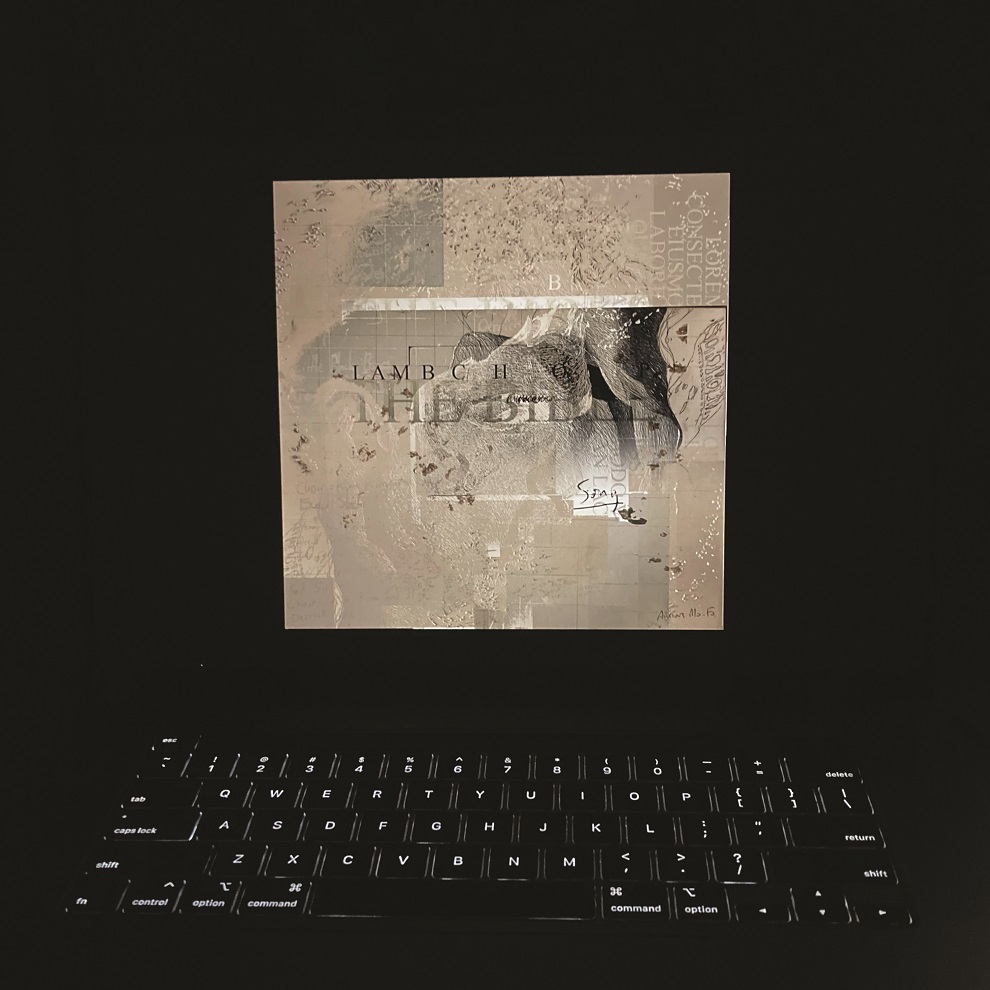 On the 'His Song Is Sung', the opening track of Lambchop's new album The Bible, the listener is eased in with plaintive piano and orchestration before Kurt Wagner's voice cracks through warmly – 'In the spring the view was better/And I smelled the age on your right hand". It's a beautiful opening and halfway through the vocoder – so widely used over the last few Lambchop albums to accompany Wagner's distinct vocal tones – and jazzier and more electronic backing kicks in, throwing the listener off kilter.
By the time we reach 'Little Black Boxes', we are only two songs deep into the album and we're now fully aware that we're on for a sonic journey. A simple love song, dressed up in the same vocoder sound, with the song switching between disco and rave, accompanied by a thudding bass that will reward headphone listeners for years to come.
It's an album about the ageing process, led by 64 year old Wagner. A cancer survivor of six years standing now, the man who began writing songs in the late 1980s just so his friends would have more than just covers to play live. Over the course of over 30 years and 16 years, Lambchop have carved their own particular place into the pantheon of modern alternative rock, verging from American Songbook serenades through to disco mirrorball dance songs with one foot firmly in what people have come to call alternative country.
There's plenty of beauty to be found within these songs too. Especially when the jazz takes over and Wagner leaves the vocoder alone. 'Daisy' is simply gorgeous, as is 'So There' – "To be civil, to be gentle, to be honest, to be kind". It's exquisite and note perfect. There's humour to be found in 'Police Dog Blues'. The title may be lifted from the 1929 Blind Blake song of the same name, but this is an ode to wasting time in coffee shops and baseball games delayed by rain. He's joined on this song by the spiralling voice of Madison Hallman, who's Motown inspired backing vocals, lifts the song from its foundations to somewhere that transcends both time and place.
The Bible finds Wagner collaborating again with Ryan Olson and Andrew Broder on both writing and production duties, just like he did three years ago on This (Is What I Wanted To Tell You). It's unsurprising that an album entitled The Bible seeks to take you on a spiritual journey, but it may be a surprise that 17 albums deep into a career lasting four decades, Wagner manages to do it while sounding so fresh, alive and modern. At the heart of this are the songs themselves though, and he's a staggeringly good songwriter as he's proven so richly over the years.
Wagner has mentioned in interviews promoting this latest work, that The Bible may be his last work. It's fair to be skeptical as he's talked about this before the release of previous albums. If it proves to be true though, this a very generous farewell. It's sweet and fragile, hopeful and gorgeous. The whole album rewards the listener with patience if you're willing to spend time in its open arms.