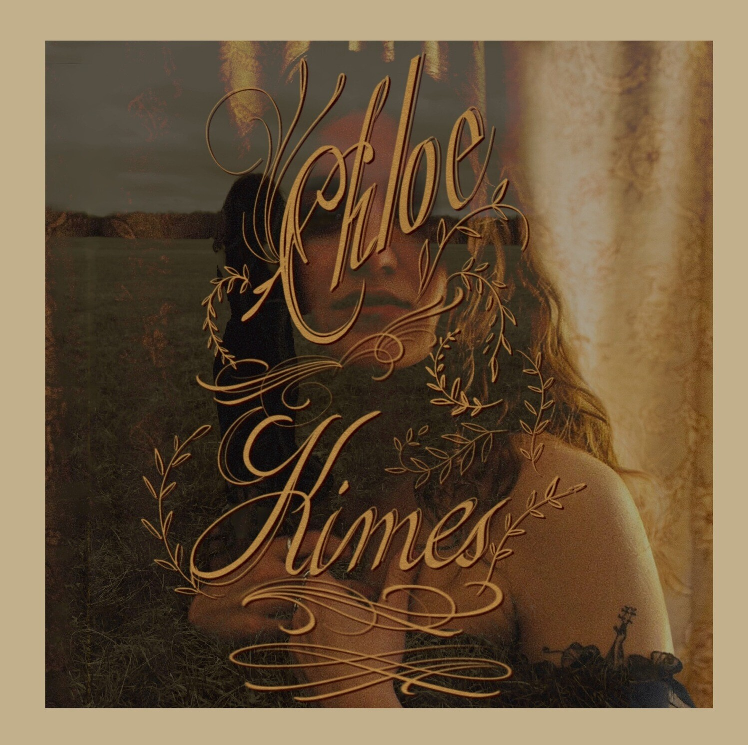 One of Nashville's most promising new implants, Chloe Kimes, released her self-titled LP this summer and it reliably swings between worlds. Originally from Ludington, Michigan, the singer-songwriter is as well-rounded as her pitstop portfolio; she sells her narrative lyricism with the vocal resonance of a rock chameleon reminiscent of Linda Ronstadt. An awesome interpreter of song, Kimes' performance rings crystalline without a showboat's saccharine.
Fittingly, Kimes chooses lead single 'Thunder' to open the album. Kimes notes that the steady-driving Americana tune is about reclaiming her own narrative—"It's not a heartbreak. It's not an over-you song. It's just the product of strengthening yourself and owning that." A fiercely self-driven Kimes bursts with invigorating confidence on this opening track. Arguably, she leaves it all on the table, here, letting listeners understand exactly who she is from the get-go. It's the early marks of a great Americana storyteller in-the-making, cut from a cloth reminiscent of contemporary roots heroes like Lucinda Williams.
Kimes' infectious vocals sink into your skin like the best of them, commanding a rockin' roots band that feeds off of her powerful frontwoman energy and vice-versa. Longing pedal steel accentuates the yearning of 'Atticus' and doowop bass lines hold down the fort throughout the vintage country scorch of 'No Cigar'. The aching and danceable ballad, 'In the Meantime', is a stirring highlight of the album. Kimes shows beautiful restraint, coming into the nostalgic arrangement with a relatable gut-punch that comes with the territory of unrequited love.
'Still Going With You' follows and is reliably breezy, toe-tappin' roots to lift us back up. In a Petty-esque manner, Kimes slinks through the looser arrangement with an unsuspecting adroitness—it takes a lot of skill to have that much fun, and she sells it with rock verve. Elsewhere, it's more or less continued exercises in driving her brand home as an authentic Americana songwriter and powerhouse band leader. She's a convincing folk rambler on the sweet and subtle 'Roasted Peppers', a brilliant, intimate balladeer on tunes like 'Olivia', and a well-rounded force to drive it all home on album closer 'Stand to Gain'.
Chloe Kimes is a chronicle of the artist's life in recent years, tracking times of heartache and a stunning reclamation of her own narrative between the road traveled from Michigan to Nashville. This being said, it is also an exhibition of her brilliant potential. Tinges of aforementioned folk, country, and Americana greats live intrinsically between the threads of her songs, offering an early invitation to who could be one of Nashville's next big names in no time.
Words by: Jonathan Frahm