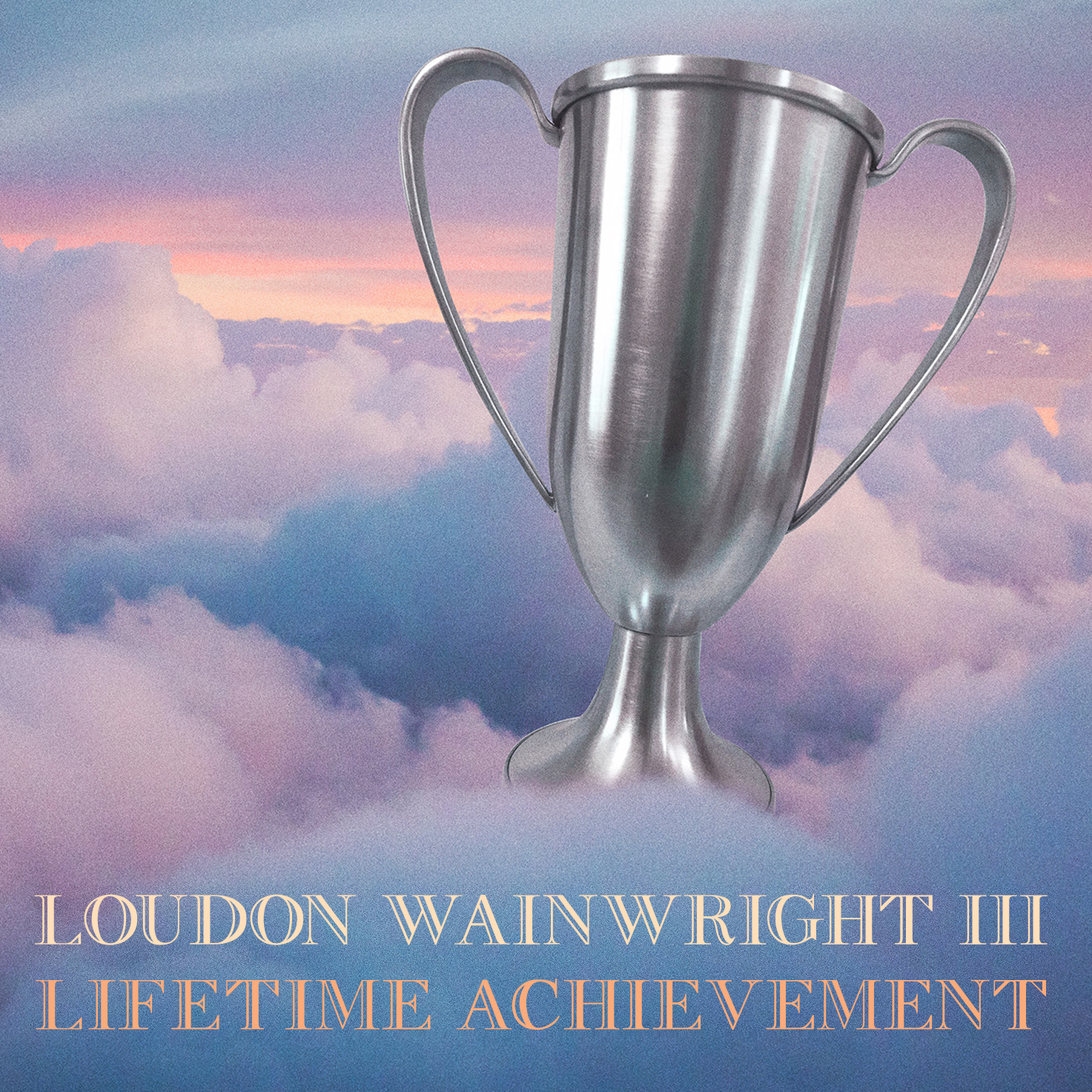 While Loudon Wainwright III has won a few awards, Lifetime Achievement downplays that aspect of his life. Justifiably so. It's never been about the awards. Or the press for that matter, even though Time Magazine named him the "new Dylan" back in the 70s. Now that the new Dylan is 75 (and the old Dylan is 81), Wainwright has the right to look backward, as well as forward, which is what he does, although he is way closer to the end than he wants to admit.
As usual he shares his life in ways that only he can. From the beginning he looks at things with his guitar and harmonica in hand and lets it be known, "I've been fussin' and frettin'/ I'm underpants wettin'/ After all I'm just a man." His sense of humour remains intact, even if it was challenged by the events of the past couple of years. Similarly, he looks back at some of his older work like 'One Man Guy' and realises that things have changed, just like the accordion that graces 'It Takes Two', "'One Man Guy', it's a lie/ These days it takes two."
For those of you that don't find inspiration in the sound of the banjo, 'Hell' is probably right up your alley. Wainwright, sounding like an old hand, informs us just what to expect. "Welcome back to Hell boys/ Heaven's outta reach/ it's much hotter here than there/ It's that figure of speech/ Don't need to dread the devil though/ He spends all his time on earth/ recruiting for down here." While that may not be much comfort, at least it's something to look forward to as we approach the end of days.
What makes Wainwright such a joy to listen to is the way he frames a moment and shows it for what it really is. 'Town and Country' uses a full band as he illustrates how his own life has changed in ways that he could never imagine. Horns blare as he realises how much he's missed city life. Yet he hears a voice, "My dear mother was afraid of the city/ she said, "Don't go there Loudie, it's shady and it's shitty/ she was raised in the country what could that poor woman know?" Yet by song's end he's running back to the country, funny how things change.
Getting back to the notion of awards, 'Lifetime Achievement', another full band track complete with slide guitar, is where he reckons with what is important at the end of the day. "As for my life achievement, it's just a hill of beans/ In the end what's justified is not what it all means/ I have done and won some things, but I lost myself, who knew?/ That the biggest prize, the great surprise, is I managed to find you."
Loudon Wainwright III still manages to skewer a few dragons, but along the way he's realised that survival is the greatest Lifetime Achievement of all.