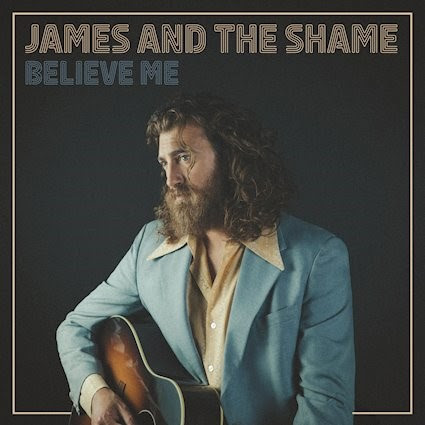 Best known for his work as a YouTube "internetainer", Los Angeles artist Rhett McLaughlin is breaking from his trademark comedy to hone-in on another passion—country music—as James and the Shame. His debut single, 'Believe Me', takes a jab at political punditry from the born again pulpit. McLaughlin's pleading croon rings in the likes of Alan Jackson and Darrell Scott, but instrumentally veers into territory reserved by Lord Huron and Okkervil River. It's an eclectic mix of vintage country and folk-rock foundations that nicely reflect McLaughlin's own broad background—born in Georgia, raised in North Carolina, and now raising a family of his own in California.
The tune is a personal exercise for McLaughlin, who has reflected on his deconstruction story at-length on his Mythical podcast, Ear Biscuits. Although, it's universally digestible. For those who might not share McLaughlin's religious background, they might relate it to heartache of another kind. For others, it's a brave step forward in solidarity with countless others who have and are experiencing similar difficulties as McLaughlin had in the church, or with their family and friends.
The song's accompanying music video takes a page out of the book from great vintage country, setting Rhett in a dimly-lit room with a plaintive performance. As James and the Shame, he lets loose in a whole new outfit—surely an exciting step forward for long-time fans and folks who'll know him first from his new music alike. In some ways, "James" is among the most unvarnished, real "Rhett" that's ever been had, and it's a privilege to hear someone share their heart through their art so truly.
Words by: Jonathan Frahm