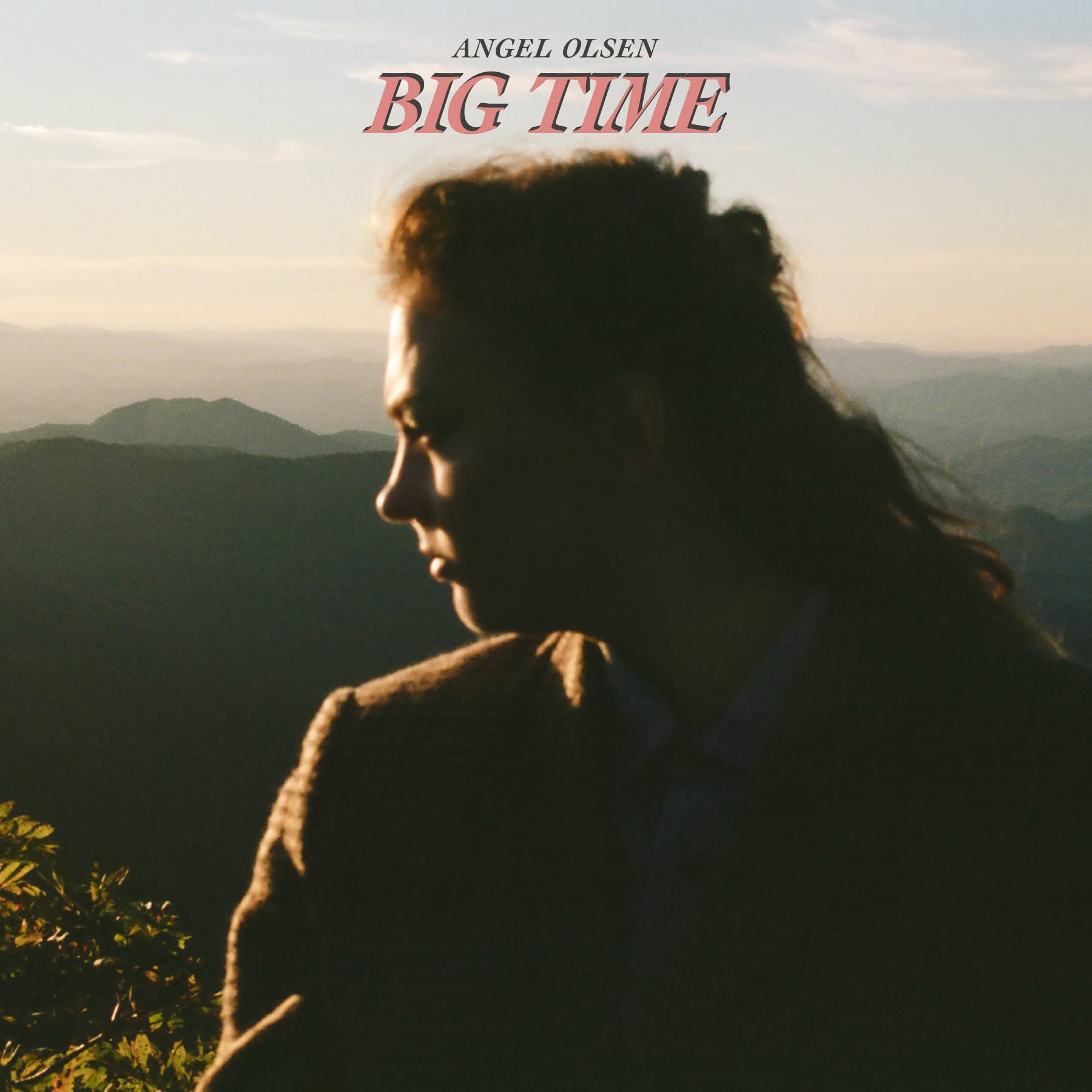 From Jonathan Wilson's opening drum roll on 'All the Good Times' one feels glad that Angel Olsen never offered the song to Sturgill Simpson like she planned. Although the song has sat around for a while it's a perfect place to open Big Time. Olsen sounds a tad world weary but justified at the same time, "I can't say that I'm sorry when I don't feel so wrong anymore." The organ doubles down on the weariness, while the slide guitar only adds to the woe-be-gone attitude. As the song builds the tone shifts, all of the sudden this is a woman more knowing and in control that we could imagine.
In many ways that serves as a clarion call for what has been going on in Olsen's life. It's one that reads like a modern-day country song, albeit one that has had its fair share of weirdness, from coming out as gay, ending one relationship and starting on another, and losing both of her stepparents within months of coming out to them. Despite all of that, she seems to be more hopeful and fulfilled than at any other time in years. 
Anchored by the pedal steel of Spencer Cullum, 'Big Time', written by Olsen and Beau Thibodeaux unravels their newfound domestic bliss, "And I'm living, I'm loving, I've loved long before/ And I'm loving you big time, I'm loving you more." While big time is an expression that she uses a lot, but when came to naming the album Olsen had more on her mind. There's also the notion of those periods of time, short or long, that shape who we are: the big times. 
When it comes to reflecting on the new realities of her existence, Olsen makes things crystal clear on 'Right Now'. Starting with nothing more than an acoustic guitar the song slowly builds adding layers, organ, then drums and bass. By the time the song comes into full focus with her reading of the lines, "I'm telling you right now/If we're apart or here together/I need to be myself/I won't live another lie" the song shifts into another gear, booming with a power than makes it clear this is a notion you can count on. 
Even at the best of times things aren't always easy. Olsen knows this well. 'This Is How It Works' admits to being worn down, "I'm so tired of saying I'm tired/ It's a hard time again." The instrumentation is pure country, pedal steel guitar, piano, bass, but the sense of being beaten down pervades the song. It's a dark moment, one filled with truth. "The artists who I know who have had interesting lives or stories have also had a lot of hardship and a lot of change and a lot of adventure—I feel like I can relate to that. Something happens, and then you chisel your way through it, and then art is made. But it doesn't always feel artistic. It feels like survival mode."
Angel Olsen is nothing if not a survivor. Her life has been one filled with sorrow and pain, but there has also been hope and joy. These days especially the joy, Big Time.