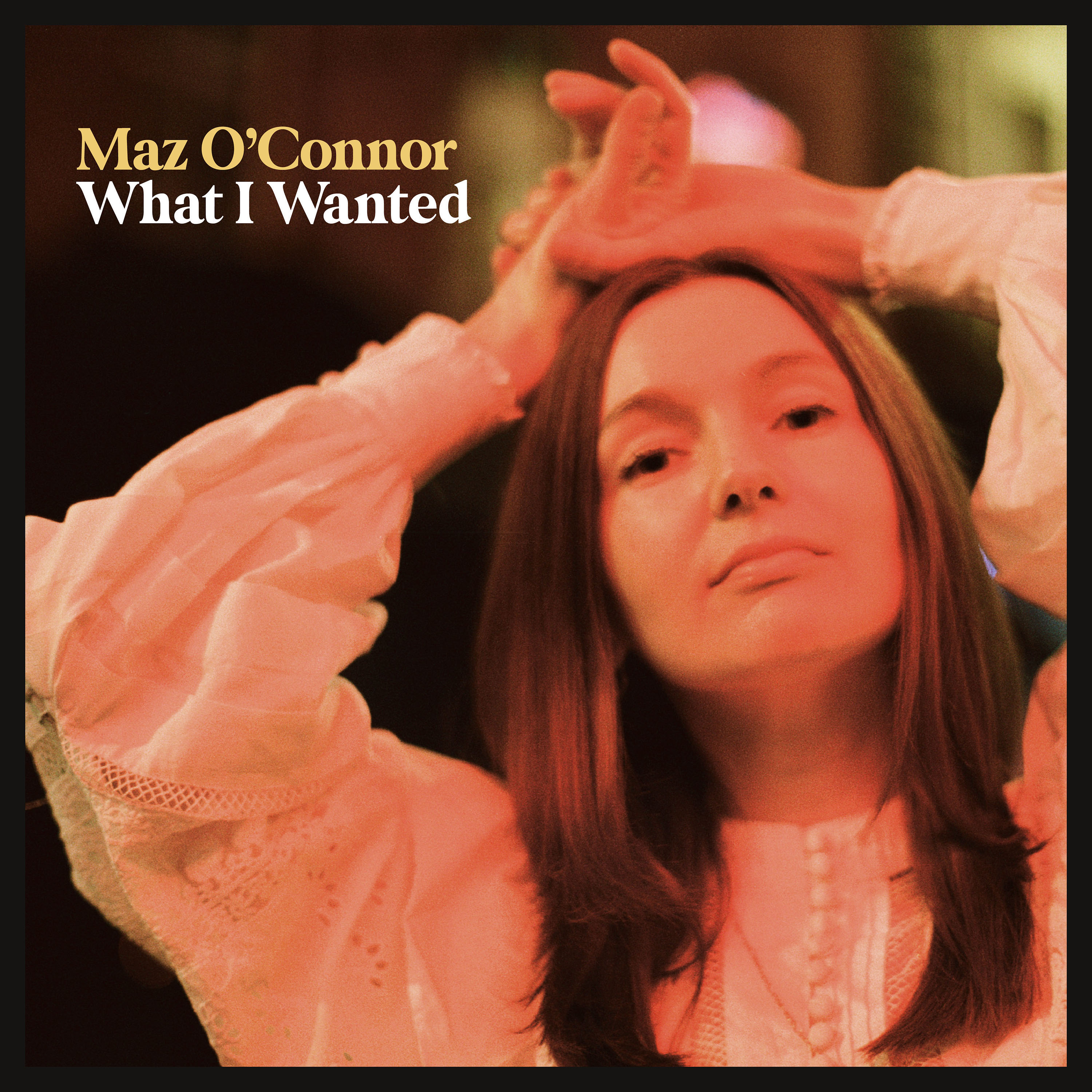 "They bought up all the old streets / And they priced out all the old queens / Tore the party down / And put up a burger joint."
On the surface, the above lyrics are an obvious homage to 'Big Yellow Taxi', Joni Mitchell's 1970 homage to environmental concern, but 'Soho' the opening track on Maz O'Connor's fourth studio album is so much more if you're willing to cock an ear and listen. It's the start of a journey that the Cumbrian born singer-songwriter takes you on across the streets of London, her adopted home.
This love for the capital is also on display on 'Cable Street', written for music venue Jamboree in Limehouse when it was first threatened with closure. O'Connor explains it herself as "the main feeling of the song is about how live music makes you feel less alone. Also, how these wacky independent places go against the grain of corporate London".
'What I Wanted' isn't just melodically wonderful, sparse in its presentation, with no note wasted but it's also deeply personal and acutely observational. O'Connor inhabits the persona of Vulpes (based on the city foxes) who wanders the streets, often after dark, and telling the tales of the characters she meets along the way. "Freedom, release, love, connection…she is looking for redemption and grace"
The title track especially concentrates on the last of those four qualities, O'Connor saying that "I've always been interested in connection…where we find it, and how we lose it". It's a beautiful song that echoes that of many of the tracks with its clear hatred of consumerism and capitalism. The songs were also initially inspired by John Bunyan's The Pilgrim's Progress and Vulpes treats London as an allegory rather than a literal geographic location.
Her vocals throughout are beyond lovely, the folk leanings of previous albums remain alongside the wider landscapes that the brilliant production of Will Gardner presents them in. London isn't the only character here though, songs also touch upon O'Connor's catholic upbringing and her current lapsed faith and it's this spiritual void that leads Vulpes to the city to chase something to fill that gap.
This is best displayed on previous single 'When it Comes for You', a song championed by Tom Robinson on BBC6 Music and one which gently mocks her atheism, not only of O'Connor but of her own millennial generation…"what replaces the void faith once filled?" This loss of religion is also explored on both 'Grace' and 'Jessica' which tackles the lost desire to believe on the former, while the latter delivers lines both exploring childhood nostalgia blended with a deep shame of Catholicism's homophobic history.
No matter what you take from this album, it's a vital listen. I hope it opens more doors for O'Connor who has now proven over the course of four albums to be a songwriter and performer to be reckoned with.