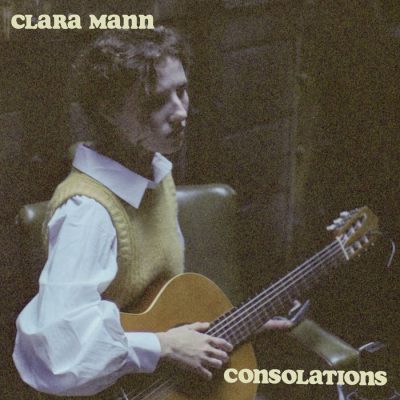 This collection of four songs brought by newcomer, Bristol-based singer-songwriter sounds timeless. Clara Mann is a classically-trained musician and she grew up in a small village in the south of France with classical music and choral pieces around her. As she put it herself , Mann "makes soft 'almost folk music' to make herself feel calm in a busy world". We can be grateful that she shares it with us and opens the door to the piece of her soft, magic world, so we can feel calm too. 
The title of the record comes from piano composition 'Constellations' by Liszt, one of Mann's favourites when she was little. She describes her record as lo-fi. It was recorded in the artist's home, which strengthened the intimacy of the songs. The songs explore something very familiar for everyone – the idea of waiting, passing time, and change captured in Mann's intriguing songwriting.
'Waiting for the Flight' is a melancholic tale of waiting for a beloved one. The melody of tender 'Thoughtless' runs like a brook of verses when she sings about being vulnerable to the world, the vulnerability which may be a blessing or a curse. In 'Station Song' you can hear the sadness and bitterness of saying goodbye to a place you know so well. The last song (and the first single she has ever released) is the graceful and wistful 'I Didn't Know You're Leaving Today', which deals with loneliness and longing, a pain known by so many now during the lockdowns. 
The simple and poetic tunes of Consolations sound like they can transfer you to the small picturesque village, by the coast, or cozy armchair by the fireplace, somewhere in a serene place. Clara Mann's debut is a good musical balm for this time of uncertainty and chaos.