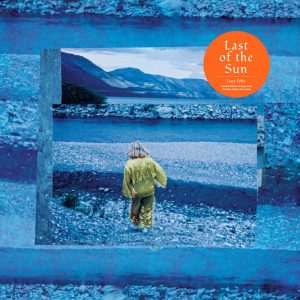 "Dreamers stuck in their song," – this line is resounding in Lucy Feliz's 'Paradise'. Well, I wouldn't mind being stuck in her songs awhile. Last of the Sun, the second album from the Brighton-based folk singer-songwriter, is full of sun, childhood nostalgia, and a glimpse of magic. This is what an Indian summer sounds like.
Three years after releasing her debut Ancestry under the alias Los Feliz, Feliz is back and invites listeners on a musical journey through her dreamscapes. The new album was recorded in New Zealand and produced by Ben Edwards (Julia Jacklin, Nadia Reid, Aldous Harding). So far away from home, she looked back on her life, packing reflections and memories into 10 songs. 
The opening, crafty 'Cowgirl', shows that Feliz has a unique brand on the indie-folk scene. The song is nostalgic and dreamy with delicate shimmering synths like a warm filter on photos but has something intangible beneath, both earthy and magical. Sunny 'Magic Hour' was the first single and video starring Lucy dressed in glittery gold costume, dancing on the beach. She's singing about the afterlife from the perspective of the little girl, who wants to believe in visions more optimistic than she knows from the Catholic church. The second single 'Last Laugh' is, as Feliz says herself, a "coming of age story, evocative of the moment a child realizes they won't live forever," and sounds like a forgotten song straight from the 1990s. Music from this era also has an influence in 'Werewolf' and in stories of an interplanetary quarter-life crisis ('Mars'), which strongly determines the sound of the album.
Feliz invites us into her imagination where we can dive peacefully in her light, rich voice and reverb guitar celestial tones. In her introspective lyrics inhabit family and old friends as well as fantastic creatures, wildflowers, planets, and crystals. It's a vision consistent with her design art (booklet in CD and merch with adorable astrology-inspired artwork created by Lucy herself). Drawing musical landscapes, she sets free her inner child, who dresses up and looks at the sky. With melancholy, she watches what is behind and embraces what is waiting to come. The last song of the album, 'Strange Allure', a beautiful bedroom ballad, brings this complex mixture and takes on a new dimension in strange times of recent lockdown. 
Leaving Neverland is what we often mourn through all adult life. Fortunately, we can always go back not only to our past but to the magical worlds we created when we were kids. Stop a minute and look back with a smile, melting mood, and tender irony.