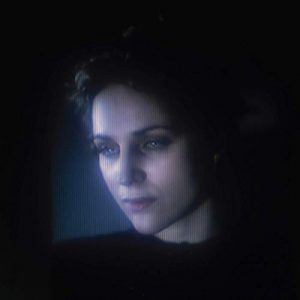 Agnes Obel doesn't take the easy roads. Myopia is the latest example of that, with her taking a short-sighted approach to creating her music, she notes, "For me the production is intertwined with the lyrics and story behind the songs … Paradoxically, for me I need to create my own myopia to make music." Going inward in this way, she is able to open gateways into her own personal experiences.
Trust and doubt are at the heart of Myopia. As Obel explains, "Can you trust your own judgments? Can you trust that you will do the right thing? Can you trust your instincts and what you are feeling? Or are your feelings skewed?" The opening untreated notes of 'Camera's Rolling' establish one reality, yet quickly these notes are treated, suggesting that what is real depends on where you look.
Opening with treated vocals, the world of 'Broken Sleep' deals with restlessness in a world where dreams are broken this yet the personal is never far from the surface as she sings, "Take my word for it, ooh, in the dark, in the dark, in the dark, words can follow." There's both a beauty and fragility to the piece. Surprisingly, the entire piece is in a major key, which seems like an odd choice yet it works perfectly creating something both slightly agitated and serene.
Obel continually takes an experimental approach to the recording process, warping, and pitching down both vocals, along with the strings, piano and celesta to create something both foreign and familiar on 'Island of Doom'. The language she uses makes it perfectly clear that death wins in the end, "Nature laughed away as?their voices grew. They told me, they told me, 'Clean out the room and bury the body.'" But is death actually the end? Obel suggests perhaps not, "On your island of doom, where the voices all have gathered up to a choir of fools. But I know my mind will reach you there, and I will be with you."
From her Berlin studio, the Danish Obel finds ways to create songs that both challenge and engage. Airy and ethereal, the music both challenges and intoxicates in equal measure. Part of what draws the listener in is the unsettling beauty of what she has conjured. Amidst the confusion there is also lucidity. From that perspective, Agnes Obel doesn't suffer from Myopia, she revels in it, creating songs that offer clarity amidst the chaos.