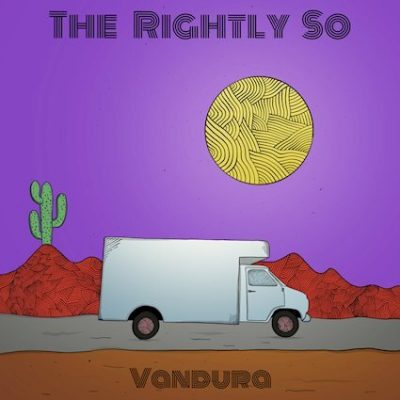 Since kicking off their folk music career with their eponymous 2017 LP, the Rightly So have been busy touring the country. "We've spent the last year and a half living out of our homemade RV built inside an old Verizon work truck, traveling over 40,000 miles and playing shows in over 20 states," the band recalls in a statement for their latest release. Aptly titled Vandura, the album conceptualizes the road literally and figuratively traveled for the duo over the past 547 days, give or take.
There's nothing like hitting the road as thoroughly as the Rightly So have to build resolve and character. Indie bands rise and fall by the state of their own grit when involved in such commitments; some turn around completely new visions for their art following enough reflection whilst traveling. While the Rightly So are still committed by the same folk-rock driven melodies, they do invite an electric touch to instrumentation, leaning further into the gospel and blues tinges of Americana than they did in 2017.
We are all the better for it, too. Zeis and Chizuk have always been rock-solid singer-songwriters. Given ample room to capitalize on their sound, they thrive. If anything remains generously the same here, it's their stunning synergy. The Rightly So primarily "worked" in 2017 for Zeis and Chizuk's infectious energy, and they "work" in 2019 for the same reason. Approaching Vandura, they showcase that same verve alongside a penchant for adaptability, becoming jacks-of-all-trades with a folk base. Throughout Vandura, they each rollick, rock, roll, and wail their way into the multifaceted Americana stratosphere with considerable results. They showcase a flexibility honed-in by their time on the road.
Words by: Jonathan Frahm