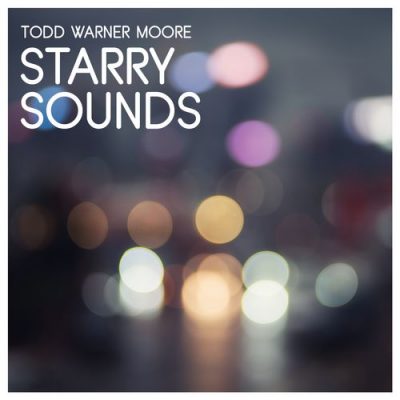 Todd Warner Moore's artistry more often than not feeds off of pensive lyricism met by warm, pop-driven hooks. Sifting comfortably through acoustic realms, Moore has excelled over the years as a multifarious songwriter. Capable of bending genres into his overarching sound, his earnest vocals have painted soundscapes redolent of the timeless folk of many eras. If his latest, Starry Sounds, were to chime in on detailing its place in his growing catalog, it would probably say something along the lines of, "If it ain't broke, don't fix it."
Moore moves laterally as well as upwards on his latest. Wherein his songwriting is as capable and stirring as it has always been, he ushers in a bigger sound. Between Moore, a swath of instrumentalists and backing vocalists, and mix and mastering by Oliver Wagner, Starry Sounds features a brigade of ten strong who've given the album life.
While the Hong Kong music scene is gloriously eclectic as it stands, the album feels like Moore's big break into its broad-spanning English pop scene as more of a folk artist. Having already proven his mettle as a pensive lyricist and vibrant composer, now, Starry Sounds provides him with the tools and the means to assist in totally realizing his sound. Wagner does an outstanding job in wrapping production in a bow; the album pops in a more crystalline fashion than previous efforts, without any naggles of added bounce to obstruct.
Given ample room to open arrangements upward with a swirl of instrumentation, Starry Sounds thrives on a more cinematic approach to its performances while still giving Moore enough of the floor to focus on his lyrics. In a sense, his latest is redolent of the career path that artists like Gregory Alan Isakov have taken forward, gradually introducing more pictorial frills to their work to captivate while never taking away from their main focus.
Primarily, Moore is communicating stories to his listener as a tried-and-true troubadour, regardless of how many edges of various roots realms that he can invoke into his latest. To that end, he also succeeds, whether driven by electric or acoustic, whether with a Latin or American flair. There's a familiarity to the work that Moore is producing here. There's a timelessness about his songwriting that will always stand tall.
Words by: Jonathan Frahm