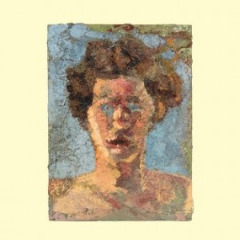 If there's someone wondering if Canadian independent pop-rock, once dominating not only webzines but also charts, with Arcade Fire, can be declared clinically dead, Bart from Toronto clearly say "No."
With a flamboyant and playful freedom of expression, with a technique-tempered emphasis ('If You Want Me' is remindful of Sunset Rubdown), the Canadian quintet releases its sophomore album, which immediately sounds more accomplished and mature than the debut. There is a somber elegance that is remindful of the 90s Chicago scene, from where they take their jazz inflections.
Today, Tomorrow and the Next Day is actually leaning towards prog, as in 'Three By Noon''s elusive progression, or in the impressionistic jam in 'Heritage Monument'. Bart's merit lies in the fact they come out as adventurous without being idiosyncratic.
Even in a multiform track like 'Heritage Monument' there are melodic passages, and this is true across the record, in which you can find tracks of exquisite melodic taste, as the initial 'Don't Push', which is remindful of Beatles-esque America, or the mellifluous single 'Pink Symphony' – and a Motown slow dance in "Wealthy Man".
There is an admirable balance between experimental and traditional songwriting, which is born of a superior musical preparation, which emanates from the whole record. This way, Today, Tomorrow and the Next Day sounds universal and contemporary at the same time.
Words: Lorenzo Righetto