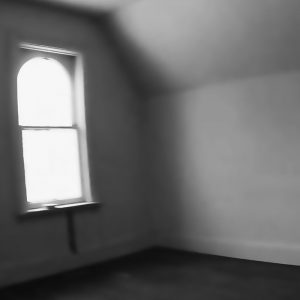 Some things just can't be rushed. Oliver Cherer – the prolific artist behind Gilroy Mere, Dollboy, The Assistant, Australian Testing Labs and more – began writing these songs on a Yamaha 4 cassette recorder back in 1983. Influenced by early indie labels like Cherry Red or Les Disques Du Crespuscle, Cherer drew his inspiration from Ben Watt, Robert Wyatt, the Durutti Column and more. 
But the tapes were long forgotten until Cherer stumbled upon them in the attic a few years back. It took a little technical wizardry to make sense of them – one recorded at half-speed while two other tracks played in reverse – but once he cracked the code Cherer found himself in possession of a time capsule, all hazy melancholy and hopeless romanticism.
Not sure what to do with them, Cherer sat on the tapes at first, months turning to years, but he could not ignore them. Over time, he revisited the songs, tweaking, updating, breathing new life into them. They still owe much to the original source material – Watt's fingerprints are on 'Untitled 1983', and the Durutti Column can be heard on 'Sinners of the World' (and not just because Cherer was playing one of Vini Reilly's guitars). But with the help of Elaine Edwards (sax), Fritz Catlin (extra percussion), Darren Morris (guitar), Riz Maslen and Claudio Barton (vocals), Cherer develops his old scribbles into songs of real depth and feeling.
Softly-spoken vocals and silky sax solos give the record a languid feel – fittingly, nothing here is in a hurry – and it is a record that rewards repeated listens as you pick up more and more of the conversation Cherer is having with his younger self. Revisiting the ideas of youth with the wisdom of age, he has made the album of his life.
[bandcamp width=100% height=120 album=3537307864 size=large bgcol=ffffff linkcol=0687f5 tracklist=false artwork=small]