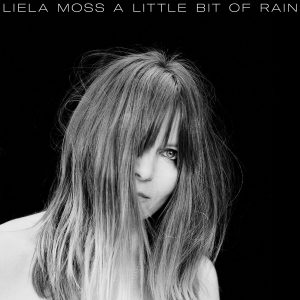 A little bit of rain never really harms anyone. People portray rain as a negative thing, but Liela Moss understands that it really is something a bit more special. Dedicating a four-track EP to lists in her mind, she's taken a step back from her original content to give these cover tracks a gentle kiss and a rebirth. These songs shaped her childhood and you really can tell.
Liela keeps the momentum clear from start to finish on the Eurythmics' 'Here Comes the Rain Again'. A wide orchestral atmosphere lays its head on a pillow of intense unrequited love. Showing a more PJ Harvey, Nick Cave vibe, this version is theatrical to say the least.
Feeling a lot more African-root, 'I Can't Stand the Rain' is completely different to Ann Peebles' original. Hypnotic and haunting, its lush arrangement is a personal favourite of mine for the EP. Coated in a complex rhythm, the angelic vocals show the instrumentation who's boss and leads the pack to the finish line.
Last week saw the sad passing of avant-garde Scott Walker. Liela's cover of 'It's Raining Today' is an evocative take on the track. Just over the halfway mark, the track takes us into a wonderland of madness. Creating a wide soundscape that only reminds me of Enya's new age sound, it's an uplifting on the fragile track. A subtle mourning lies within the track. We truly lost an extraordinary songwriter in Scott Walker, rest in paradise.
Liela's cover of 'Prayers For Rain', taken off The Cure's gothic album Disintegration, is everything that I hoped it would be. Still holding onto the weirdly wonderful vibe that The Cure showcase, the mysterious version sticks to the EP's genre of atmospheric folk. I love that the title of the EP waves to the late, great Karen Dalton. Overall, the EP is a true experience that you won't get over for a while. A rollercoaster ride of darkness comforted by the rain.