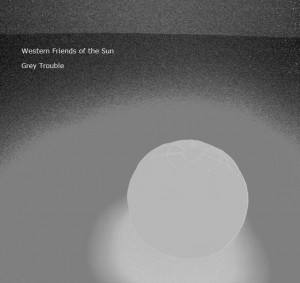 When coming across a band that have no more than 200 plays on their MySpace and a page as bare as the plains of Alaska, there is a sense of excitement awakening the pioneer instinct in you with that secret hope that you might be one of the very first to discover the next big thing. Well, no gold found here but still, worth a dig.
What you hear on this self produced three tracks EP is somehow what you would imagine from a band named "Western Friends of the Sun" – lo-fi atmospheric alt-folk with a psychedelic tinge; a sound built upon layers of echoing harmonies, acoustic guitars, reverbs and an approach to melodies at the cross path of Fleet Foxes and Grizzly Bear.
If it works well on "The Horizon Falls", a simple riff that sticks in your head, foot taping drums and uplifting harmonies, the rest of the EP ("Red Hands", "Grey Trouble") is more flat and doesn't bring too much excitement to our ears. Nonetheless an encouraging debut for this young Scottish band. Have a listen and give them a bit more time.
Words: Ludovic Lacolonge