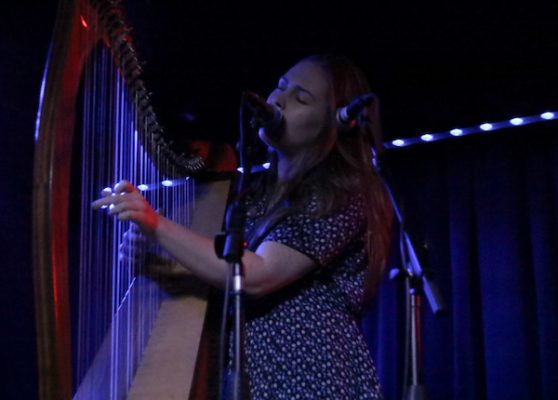 For Irish electric-folk duo Saint Sister, Friday night's performance (5 October 2018) in San Francisco marked a double celebration: It was the duo's first time in the 'City by the Bay,' and it also marked the long-awaited release of its full-length debut album 'Shape of Silence.'
Within the cozy confines of Café Du Nord, Morgan MacIntyre (keyboard) and Gemma Doherty (harp) opted for a simple duet rather than have a full backing band, which resulted in a striking example of how musicians can create more with less. The sound, mood, and tone were all uplifting.
The downside to that, however, was the crowd's reluctance to do anything but simply stand and listen, and finally clap when appropriate. The music was majestic, but it felt like the entire audience needed to be near-silent to take it all in. In fact, it took a while for a few of the noisier people to realize everyone could hear their entire conversation during the show and eventually quieted down, which was welcoming but also a bit buzz-killing.
A bummer. On one hand, watching and listening to MacIntyre and Doherty perform poignant ballads like "Tin Man" and "Madrid" in person were quite a revelation. On the other hand, good chunks of the show seemed a blur. The duo performed arguably its most up-tempo number "Twin Peaks" too early on, and the pacing never recovered. Sure, there was a great Bruce Springsteen cover here ("Dancing in the Dark") and a few sweet anecdotes there, but it was just too difficult to lose yourself in the show since it felt like such a sin to cheer and sing along despite MacIntyre's repeated invites to "join in if you feel like it."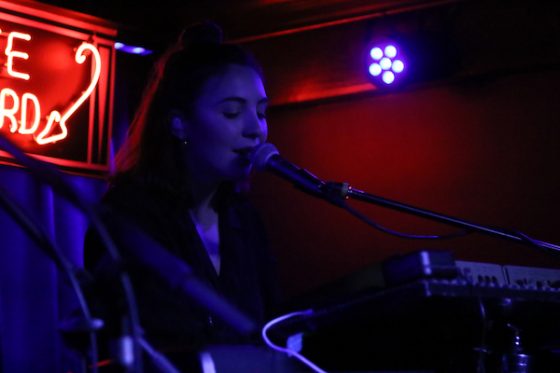 In our earlier interview, MacIntyre mentioned the pitfall of performing as a duo without the backing band: "We have less to play with so it's forcing us to be a little more creative in order to achieve the same full sound." This was never more apparent, and yet successful, than during the extended "Shape of Silence"/"Half Awake" mashup that sounded so frighteningly adventurous compared to the more angelic harmonies of "Castles" and "Corpses" that it was actually jarring to hear (but in a good way). You wished that part of the show kept on.
Part of the issue was the duo's catalog, which up to this point, wasn't plentiful. Other than the Bruce Springsteen cover and a brilliant a capella cover of The Cranberries' "Dreams" to close the show, the duo practically performed the new album in its entirely (which also carried over a couple songs from its sole EP). To repeat, the show was enjoyable, but given how familiar I was to Saint Sister's music, I simply kept wanting a bit more as the night wore on. I have high hopes for the next time.
Words/Photos: Tan The Man (@dorksandlosers)