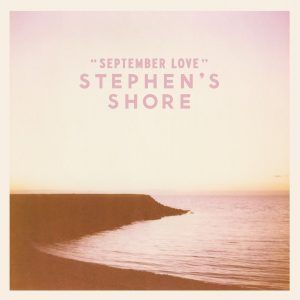 In contemporary music, there's a simple geographical rule if you're looking for good tunes in general, in their various declinations (from indie-pop to new-wave and "folk" music): start from the latest Swedish releases. That's what the guys at Meritorio Records, a pretty new but very active Madrid label, must have thought when they have started looking for potential signings.
And they have got it right with Stephen's Shore and their debut, September Love, which is consistent in sound (sparkling guitars and subdued harmonisation, as if to reproduce late summer haze) but pretty diverse in style and songwriting. Sometimes it's Real Estate's Paisley ('Change', Byrds-ian 'The Sun'), sometimes it's sugary twee-jangle ('Counting Days', 'New Jersey') but sometimes it's even Mancunian swagger (the classic E minor – D progression in 'Ojai') that come to mind.
Notwithstanding, there is one single ingredient that glues everything together: melody, the true polar star of the record. In September Love there is nothing less and nothing more than a memorable collection of tunes, without much care for unity of style or for 'personal touches'. That is one of the secrets of the Swedish pop movement: its unpretentiousness, only paralleled by its passion for music.
Words: Lorenzo Righetto