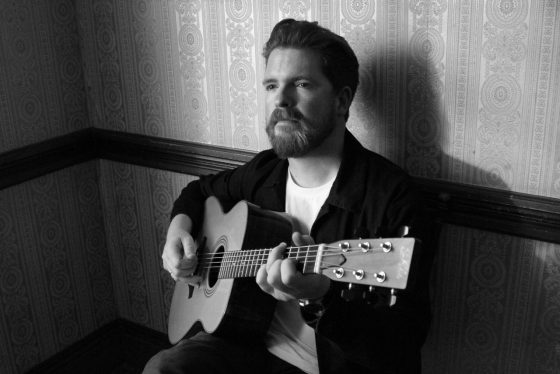 On the day following the 2018 Cambridge Folk Festival, John Smith stopped by Moo & Two in Fromme, Somerset. Besides supporting an independent business with a hint of tea or coffee, Smith also hit the artisan brew house with another goal in mind. As it were, the shop set the scene for a live performance of some of the British troubadour's songs from off of his new album, Hummingbird. The LP is out today, on 5 October, via Thirty Tigers internationally.
One such performance includes the title track. Smith describes it as "a love song in the key of D, for someone I used to know. 'Here She Comes, There She Flies.'" Indeed—at its core, the song is just that. Smith's live rendition of the tune, paired just with his trusty acoustic guitar behind a single vintage microphone, his subtle grit pervades the arrangement in such a way that no one individual would be lost on its meaning. It's a piece that finds beauty in minimalism and in Smith giving himself fully to the emotion that has driven the song to creation—one that flutters and lilts as gracefully and as memorably as the bird from which its name is derived.
Recently, John Smith was generous enough to take part in our ongoing 'FFS 5' series of brief Q&As. You can read it here.
Words by: Jonathan Frahm (@jfrahm_)