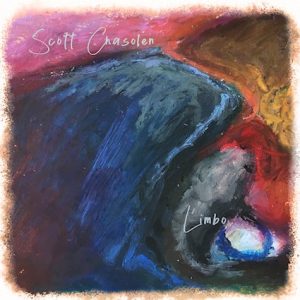 Perhaps best known for his brilliant work behind the keys, Scott Chasolen is letting redolent guitar tones and a hearty voice take the reins on his newest single, 'Limbo'. Left-of-center triads develop an almost ominous tone straightaway, paving the path for a heartfelt performance evocative of the song's lyrical themes. Chasolen wrote 'Limbo' in recognition of the "purgatory" in relationships, having once said, "This song is a true story about the purgatory between togetherness and divorce. I wrote it while my marriage was hanging in thin air, unsure what direction it would go."
More-so than any cool, under-the-radar musical mechanic that he uses to freshen things up—of which there are plenty—Chasolen develops heartstring-tugging message that dares to instantaneously resonate with listeners. Rhythmically, 'Limbo' plays out like a poem, following a gentle ebb and flow that crescendos into a subtle swirl of piano and guitar across its bridge before giving us one final earworm of a chorus. All in all, 'Limbo' comes rolling in like a warm, inviting breeze and a shoulder to lean on when times are tough.
'Limbo' can be streamed on Spotify or purchased via CDBaby.
Words by: Jonathan Frahm (@jfrahm_)