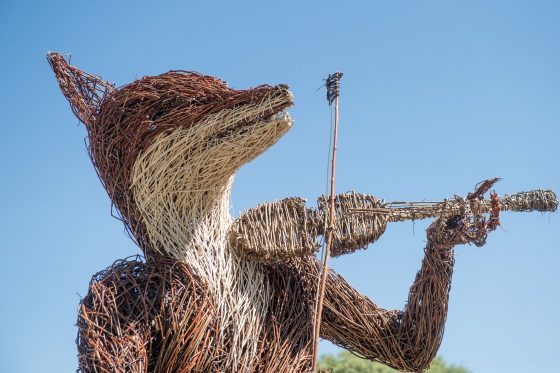 "Ain't gonna let nobody turn me around / I'm gonna keep on walking, talking, singing, hoping, praying, saying, voting, voting, voting / marching to the freedom land", sang Rhiannon Giddens in the closing minutes of the 54th Cambridge Folk Festival, accompanied by a stage filled with her curated acts and an audience which heaved at the seams of the Club Tent. This chorale was not only conclusive testament to the sparkling success of Giddens' role as Guest Curator for this year's Festival, but also to the sure-footed stride forward this weekend was; for the Festival and for the future of folk music. Setting the pace for other festivals to follow suit, the line-up offered a 60:40 split of female:male acts, the Festival already excelling their pledge alongside the PRS Foundation's goal of a 50:50 ratio in festival line-ups by 2022. Giddens' own main stage set on the Saturday night, and the acts she curated – the legendary Peggy Seeger, Amythyst Kiah, Bristol's own Yola Carter, Kaia Kater and Birds of Chicago – raised up to a whole new level the values of diversity and commonality between audience and artist; values which have been beating steadily at the heart of the Festival for years.
Friday
On stage 2, home of the up-and-comers and a safe bet for stumbling across your new favourite band, Norwich-based Morganway delivered an energetic and promising alt-country opener with stunning vocals. Over on the main stage New Zealander Marlon Williams, a contemporary hybrid of Roy Orbison and Jeff Buckley, crooned through a set of songs from his latest album Make Way For Love with such ease and distinction that even the moody layers of electric guitar couldn't stop the audience from swooning.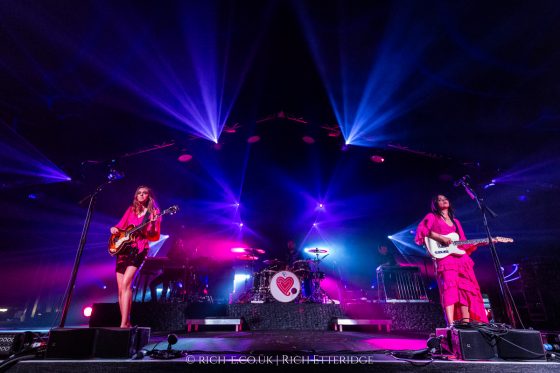 There was little movement from the crowd at stage 1 for the rest of the afternoon while nine-year-old girls and middle aged men alike stood their ground in anticipation of Swedish sister duo First Aid Kit. In an unrelentingly proficient and fun set, highlights included a cover of Kate Bush's 'Running up that hill' and a new protest song about sexual harassment called 'You are the problem here' – "we wish we didn't have to write this song", explained Klara, "but until perpetrators of these crimes start getting asked 'why did you do this?', and until the victims of their crimes are no longer asked 'had you been drinking?' and, 'what were you wearing?', we have to keep on speaking up". The evening ended with the unparalleled soul energy of Alabama's St Paul and the Broken Bones.
Saturday
Early afternoon on stage 2 held the promise of a set from a special guest, as the programme teased. Guest Curator Rhiannon Giddens played through a set which embodied the spirit of the Festival by inhabiting the whole definition of folk, moving easily between countless instruments and featuring an unforgettable performance of 'Wayfaring Stranger'. Fiddle-driven trio The East Pointers were one of several acts from Prince Edward Island playing at the Festival; that landscape most poignantly discernable on 'Two Weeks'.
At 2016's Festival a little-known Boston quartet, billed as a contemporary Crosby Stills Nash & Young, stood in on the main stage for an absent Charles Bradley. Darlingside returned this year with a main stage slot in their own right, and the audience felt just as keenly the sense of "coming home" that cellist Harris Paseltiner expressed on behalf of the band. A resplendent cover of Neil Young's 'Red Sun' was a welcome surprise amongst a familiar, but no less charming, set of songs from albums Birds Say and Extralife. 'It's a long way, long way / to the best of the best of times' they sang in their final song. A long way it might be, but their set inched us that bit further along the road. Over the course of the weekend it was difficult to tell where Darlingside's set began and where it ended – from youth songwriting workshops to choir collaborations and bar tent pop-up performances, their presence was a cheerfully generous one. (And if you can watch a six year old girl ask to play her violin for a captivated Dave Senft and not well up a little, I wonder where your heart is).
Sunday
Think to yourself in an Australian accent the words All Our Exes Live In Texas, and try not to laugh. Tricky, right? The trickiness continues through the whole witty set of a band who declare their name to be "wishful thinking, because all our exes actually live in Sydney, where we live, and are kind of all in this one folk band, so that's awkward". Think Dolly Alderton's insights on life and love, set to music, and sung in Australian accents.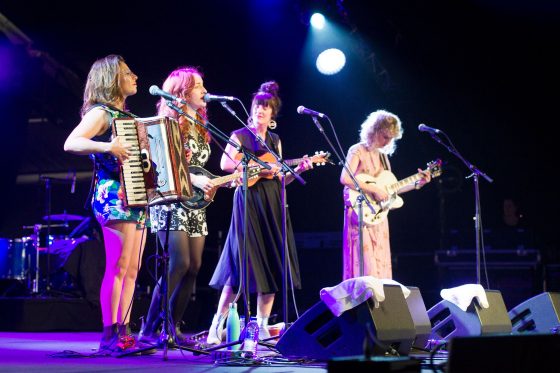 An exemplary crowd singalong moment was led by the warm and winsome husband and wife duo Birds of Chicago, who were joined on stage by their (everyone's?) good friends Darlingside as they drew the audience in to sing together on the chorus of their own song 'American Flowers'. Amidst a set which didn't shy away from the realities of death, loss, and the troubles of our political moments on both sides of the Atlantic, this communal declaration was a sincere injection of hope: "do not fear the winter blowing in the hearts of men / I have seen American flowers / they will bloom again".
Cambridge's consistent focus on sustainability and its commitment to encouraging local talent, innovatively fostering transatlantic partnerships and celebrating folk music's inclusive power to bring people together make it the Festival we need to today – unwavering from its roots but unafraid to roam down paths unknown in response to what's going on in the world around it. Just as long as they take us along for the journey.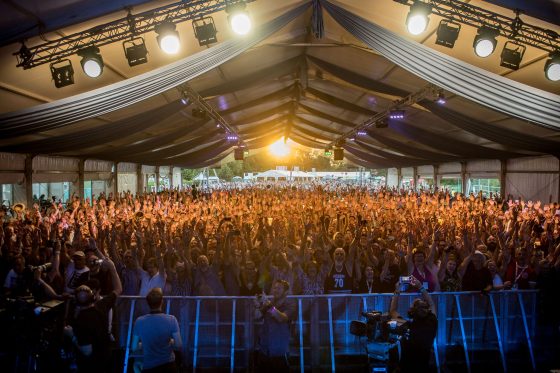 Words: Angeline Liles
Photos: Ben Willmott, Rich Etteridge